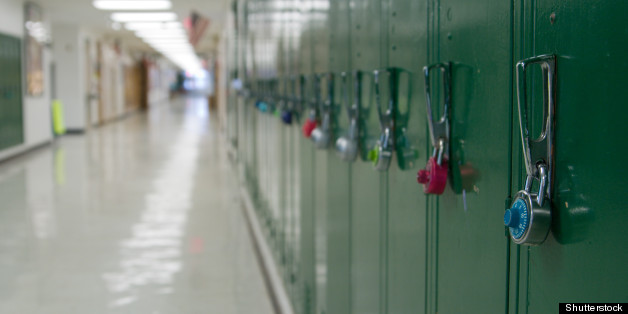 At International High School in Brooklyn's Prospect Heights neighborhood, teachers always told their immigrant students to work hard, apply to college and receive scholarships. However, when faced with undocumented students who could neither afford college nor apply for federal aid, they had nothing to say. Until this year.

A group of five teachers at the high school –- which is composed exclusively of recent immigrants -- started a scholarship fund several months ago to help their undocumented students pay for college. So far, they have raised nearly $36,000 for the International Dreamers Scholarship Fund, and they hope to reach a goal of $40,000.
The legal status of undocumented immigrants makes them ineligible to apply for the financial aid that many high school students find necessary. Bob van Pelt, a social studies teacher at the school, told The Huffington Post in an interview that many of the school's undocumented students are unable to afford higher education.
"[Other teachers and I] talked about [this issue] before, but this year it was different," said van Pelt, who is also an originator of the scholarship. "This year someone said, 'Why don't we try to do something?'"
Van Pelt noted that a vast majority of the school's students qualify for free lunch, and that many of the school's documented students receive hefty scholarships from colleges and universities. He said this is discouraging for the undocumented students, who are often equally hardworking and bright.
"[These students] come into the country and we say, 'Hey welcome to the U.S., we're going to put you through high school.' But by the time high school ends that's not the case anymore," van Pelt told HuffPost by phone. "It doesn't matter if you get into a fancy college if you can't pay for it."
The group of teachers began fundraising for the scholarship by reaching out to families and friends. They held no major events, except for house parties where they told guests about their cause, according to van Pelt. Of the donations they have received so far, 75 percent have been between $25 and $200.
Three undocumented students who have been accepted to colleges have already applied for the scholarship, and the amount they receive will be determined by a selection committee unaffiliated with the school.
Van Pelt says the teachers plan to continue their fundraising efforts next year and hope to raise a larger amount.
"Next year, as soon as the school year starts up we will begin our efforts," said van Pelt. "We think we could do it again, but better."
BEFORE YOU GO
PHOTO GALLERY
Politicians Who Wanted A Second Chance