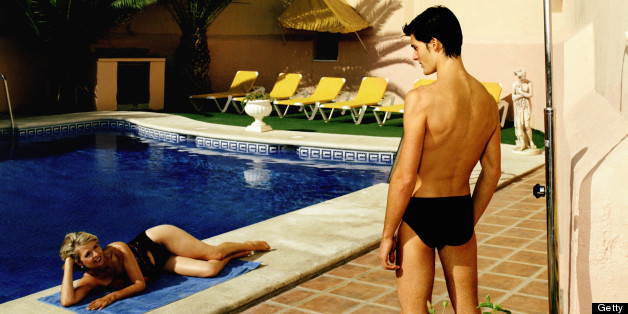 The term cougar has become synonymous with a certain type of stereotypical female, generally on the older-side, seeking a certain age-specific (read: considerably younger) gentleman caller for any number of relations. As it turns out, this is quite a marketable demographic in the travel industry.
CougarLife.com, a dating site designed for cougars and the young men who pursue them, polled 3,533 of their members to find out their favorite North American resort destinations.
No surprise here: the majority of members prefer places with warmer climates and lots of activities. According to CougarLife.com spokesperson Marlo Jordan, "Many Cougars, like myself, prefer an active vacation that includes tennis, golf, hiking, and skiing."
And cougars are willing to drop dough to acquire a cub -- their average vacation costs $3,000. Rather than bringing along someone from home, 76.3% prefer to secure a hook-up during their vacation -- in fact, many plan to pounce on hotel or activity staff!
Click through the slideshow below to see cougars' top vacation prowling grounds!
BEFORE YOU GO
PHOTO GALLERY
Cougars' Top Ten Resort Choices