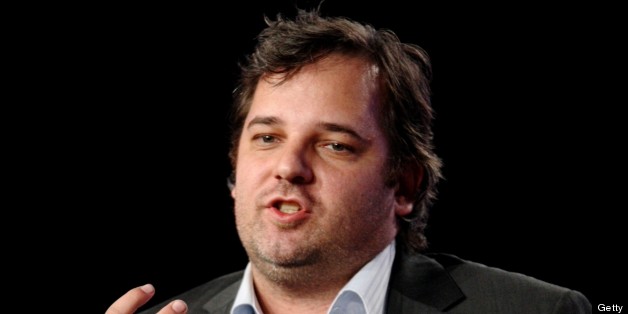 "Community" creator Dan Harmon's erratic behavior during his first round as showrunner of the NBC series may have been rough -- especially when it came to the falling out he had with Chevy Chase (Pierce Hawthorne) -- but it looks like it was hardest on Harmon himself.
In an interview with The Hollywood Reporter, Harmon opened up about hitting a low while working on the series.
"I wanted to kill myself constantly constantly," he said. "It's not an exaggeration to say that every single day, I was the reason why everyone above me and everyone below me had a problem ... I came in going: 'Nobody's gonna tell me how to do this. I don't care how your system does it.' And they had a very legitimate complaint, which was, 'We're being paid a huge amount of money to help you, and you're locking yourself in your office.'"
Harmon announced that he would be returning to "Community" last month, and the cast has expressed both excitement and relief over it.
"Dan is the voice of the show and there's nobody else on the planet like him, so when it started happening that he was coming back, I became as excited as a little boy on Christmas morning -- who celebrates Christmas. I'm thrilled he's back, [along with] Chris McKenna, who wrote 'Remedial Chaos Theory,'" Joel McHale told HuffPost TV.
Even better, Chase told THR that he and Harmon have made amends.
"Dan and I are friends again," he said. "He's brilliant and can be very funny. The reason I wanted to do the show in the first place was Dan's writing. And I stand by that."
So will his second stint on "Community" be more successful than the first? Harmon is certainly planning on it.
"There's a slight feeling of vindication, but there's also a lot of 'Screw you,'" Harmon told THR of being asked back. "I want to astound people with a season five that makes an unbeatable argument for a sixth season. I want the headlines to say, 'Holy crap, Dan Harmon pulled it off.' "
For more from Harmon, click over to THR.
"Community" was renewed for a fifth season in May.
PHOTO GALLERY
'Community' Season 4