Manabu Ikeda uses a small acrylic pen and what we imagine is a significant amount of ink to create his massive, intricate drawings. The impressive artworks capture chaotic scenes of tsunamis, painstakingly detailed renderings of trees and impossible landscapes that seem like they belong in a Escher-inspired Fairy Tale. And they can take up to a year to complete.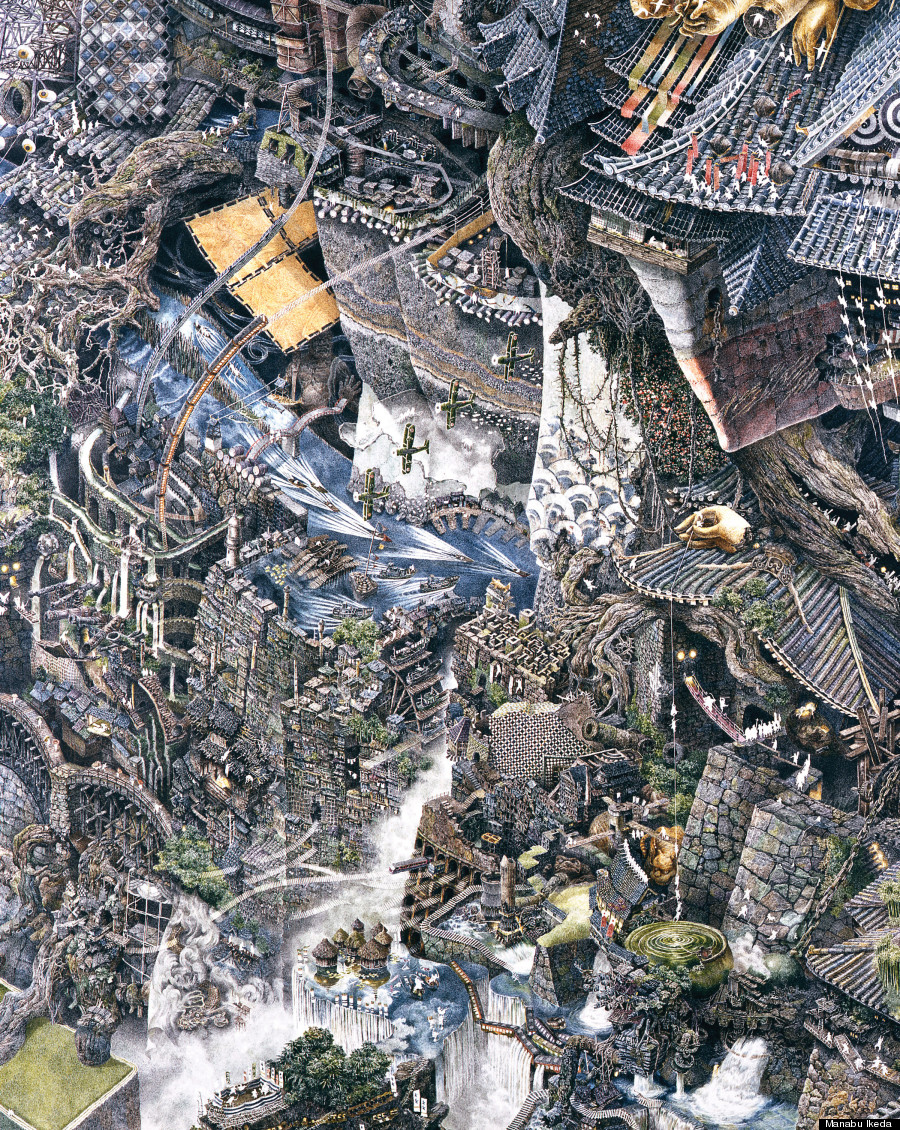 History's Rise and Fall, 2006, pen, acrylic ink on paper, mounted on board 200×200cm, Photo :MIYAJIMA Kei, Takahashi Collection
That's because the Japanese artist rarely has a precise image in mind when he begins his giant pieces, which usually measure in at over 10 feet. Instead, he moves from one tiny segment to another, each measuring only a few inches,spending up to eight hours a day on a single work, according to Colossal. The results are a mesh of traditional Japanese sketching and whimsical, nature-filled subject matter, stuffed into one visually explosive drawing.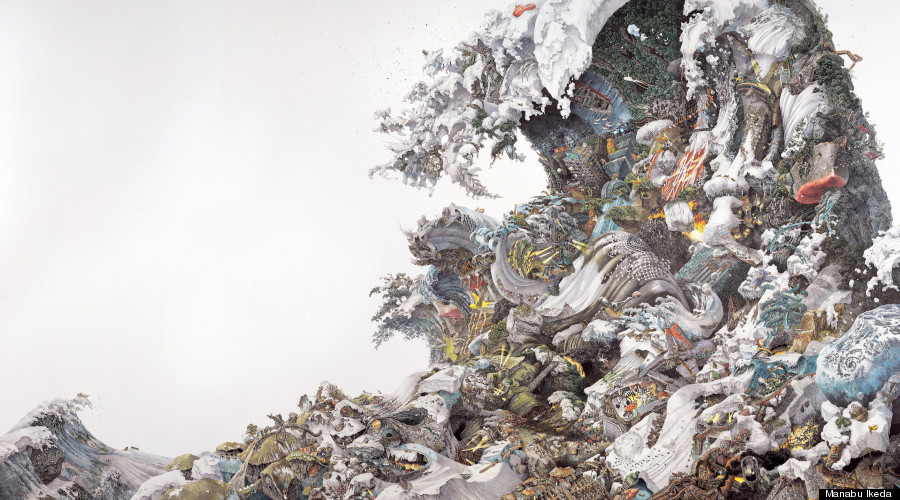 Foretoken, 2008, pen, acrylic ink on paper, mounted on board 190×340cm, Photo :KUGE Yasuhide, Sustainable Investor Co.,Ltd.
Influenced by the natural world in Japan in particular, Manabu's most recent exhibition focused solely on the turmoil of the 2011 earthquake that hit his country. Scroll down to see images from that show and more below. Let us know your thoughts on the gorgeous artworks in the comments.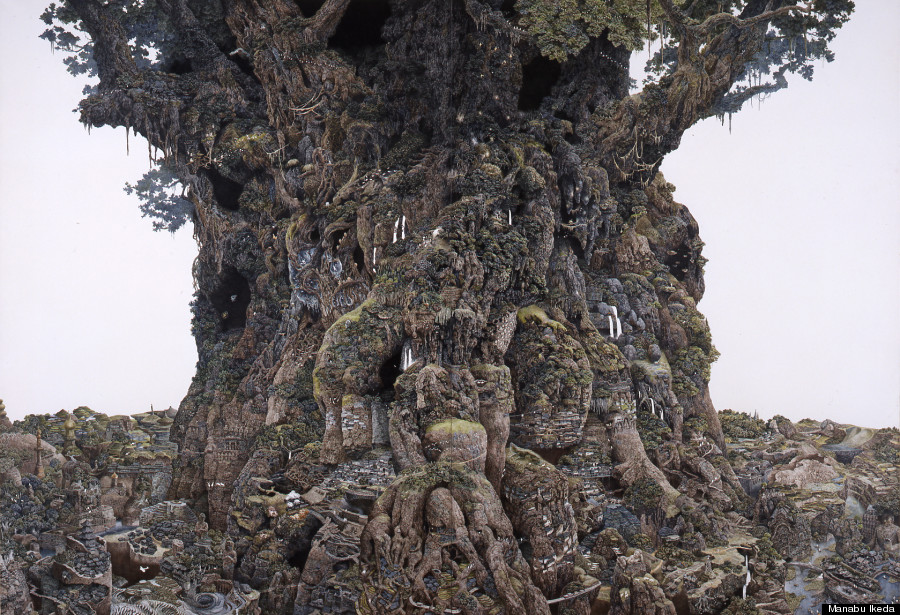 Existence, 2004, pen, acrylic ink on paper, mounted on board 145×205cm, Private collection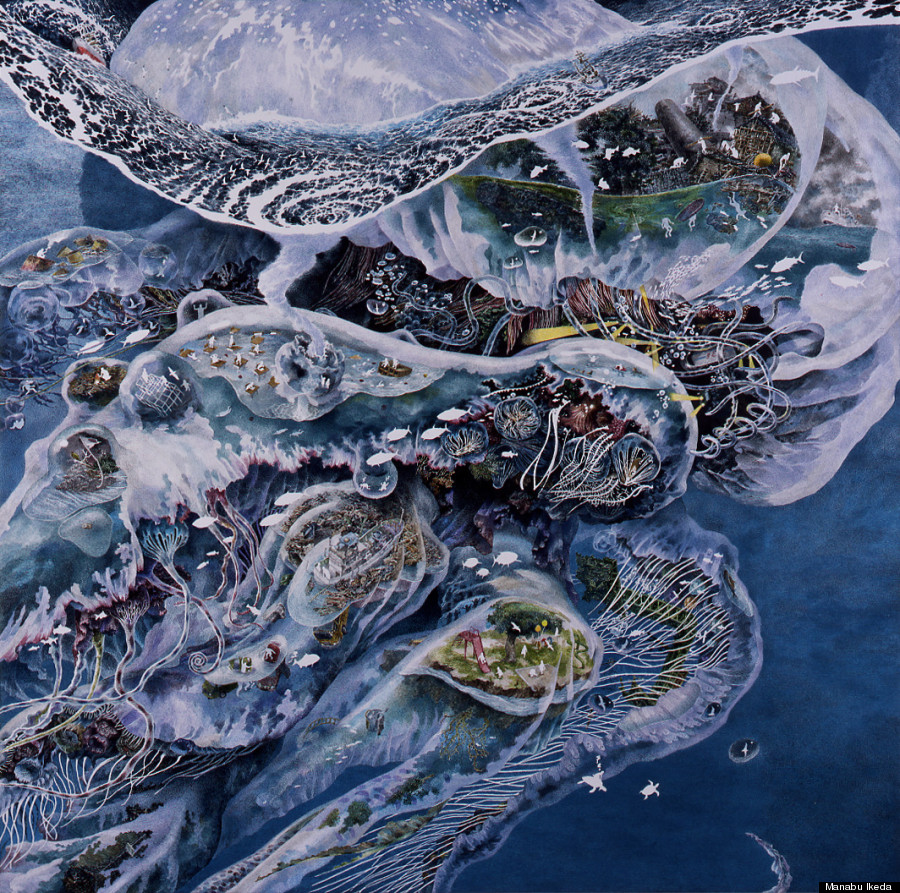 Drifter, 2011, pen,acrylic ink on paper, mounted on board 61×61cm, Photo:MIYAJIMA Kei, Private collection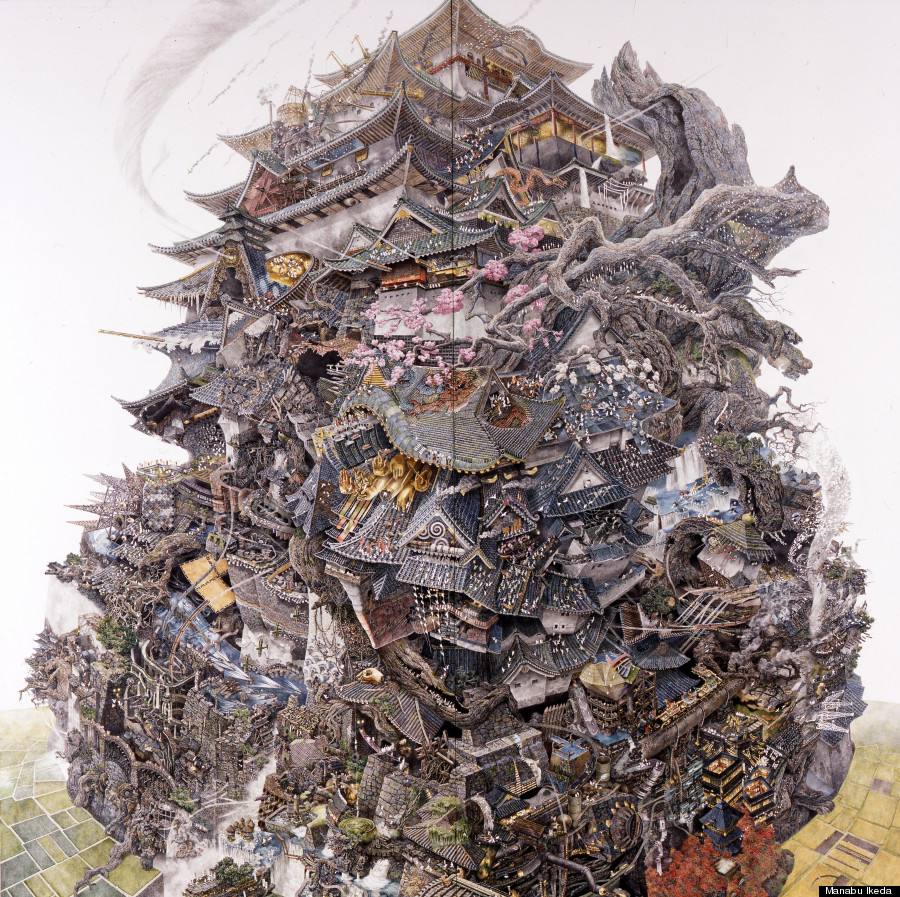 History's Rise and Fall, 2006, pen, acrylic ink on paper, mounted on board 200×200cm, Photo :MIYAJIMA Kei, Takahashi Collection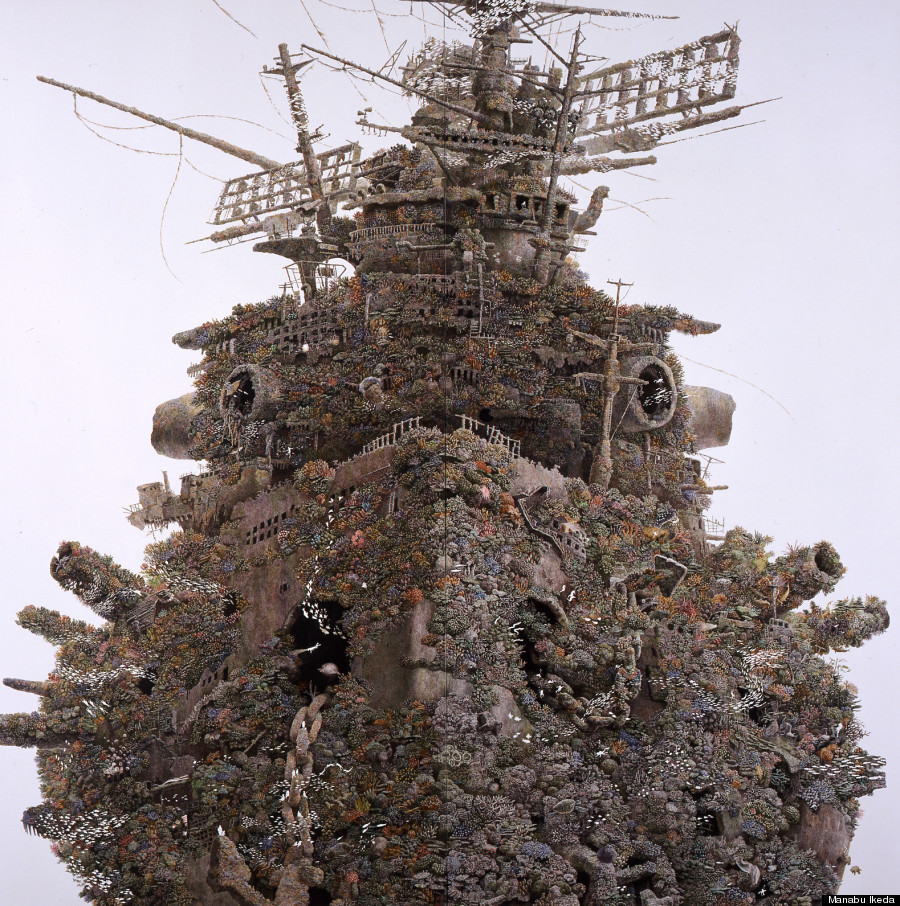 Regeneration, 2001, pen, acrylic ink on paper, mounted on board 162×162cm, Hamamatsu Municipal Museum of Art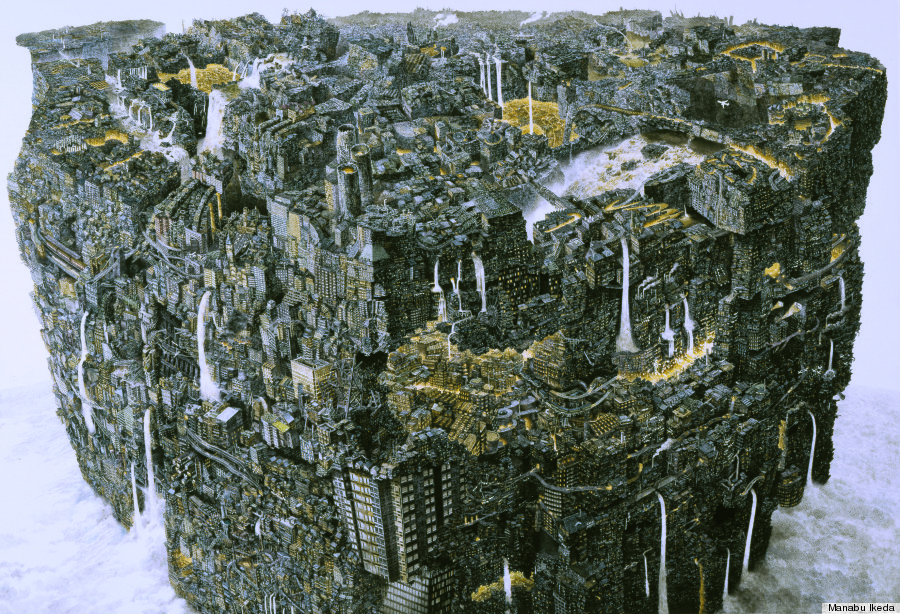 Ark, 2005, pen, acrylic ink on paper, mounted on board 89.5×130.5cm, Photo :KIOKU Keizo Mori Art Museum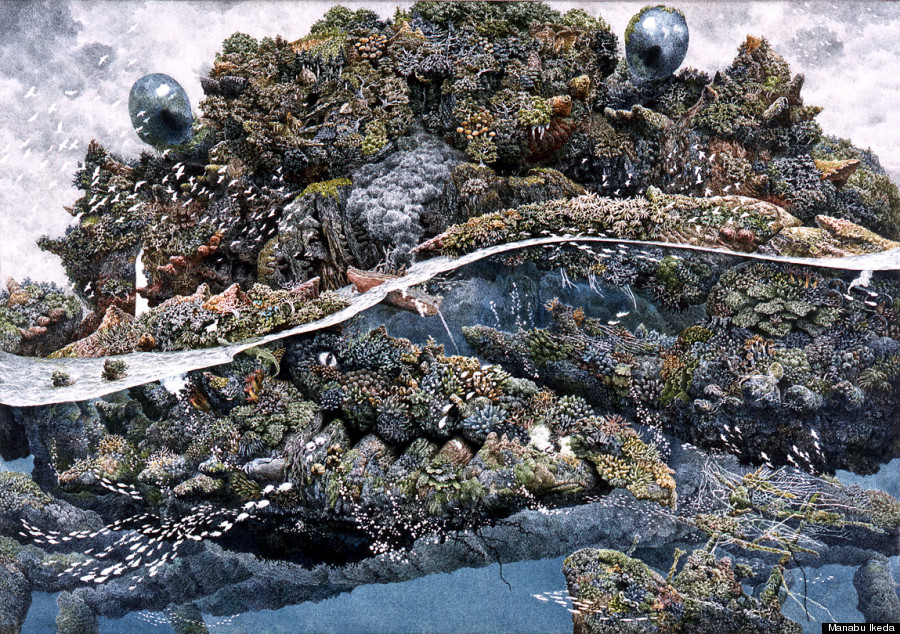 Territory, 2004, pen, acrylic ink on paper, mounted on board 42×59.5cm, Photo :MIYAJIMA Kei, Takahashi Collection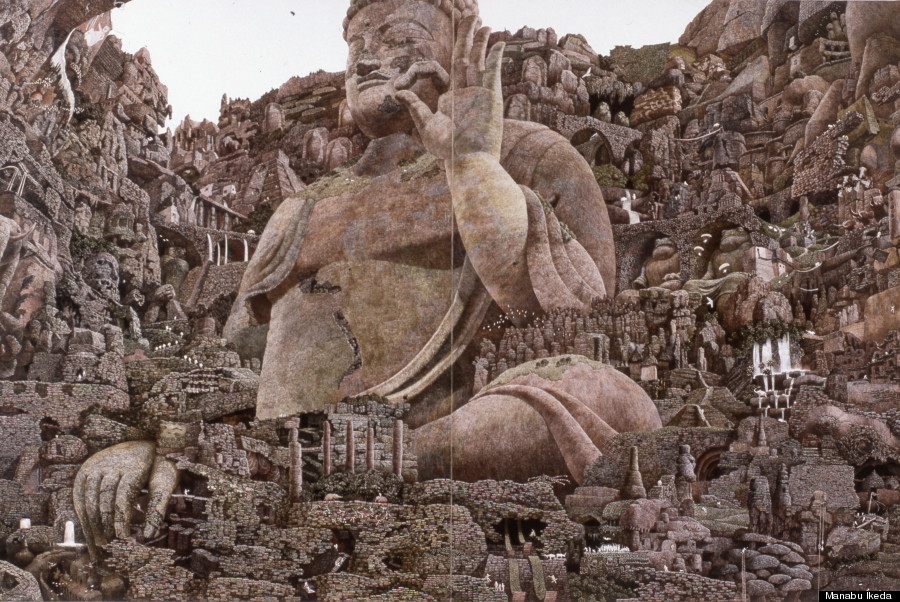 Buddha, 2000, pen, acrylic ink on paper, mounted on board 130.3×162.1cm, Private collection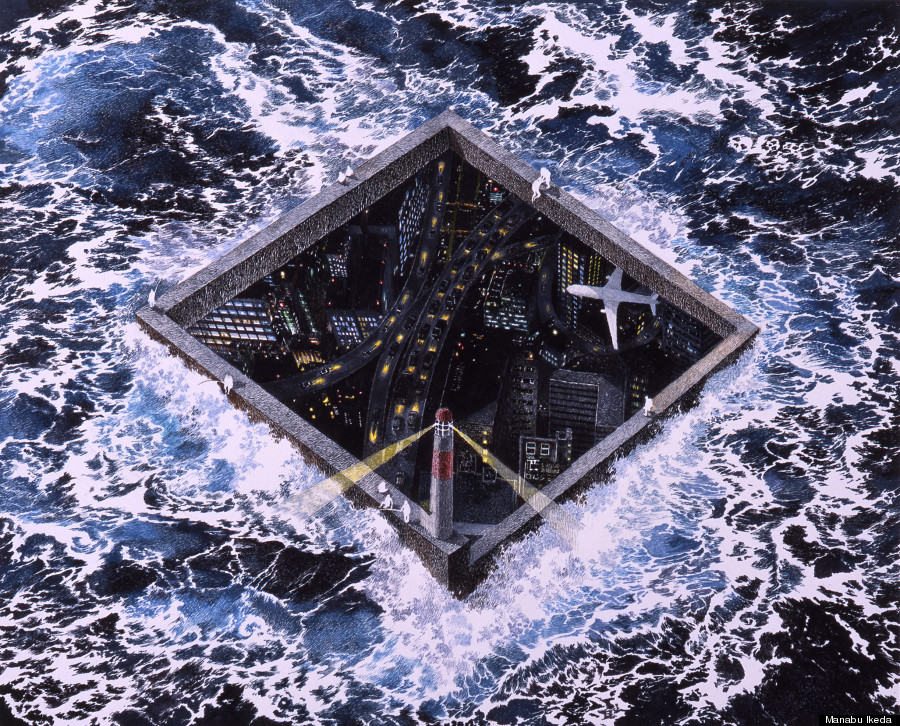 Gate, 2010, pen, acrylic ink on paper, mounted on board 22×27cm, Photo:MIYAJIMA Kei Private collection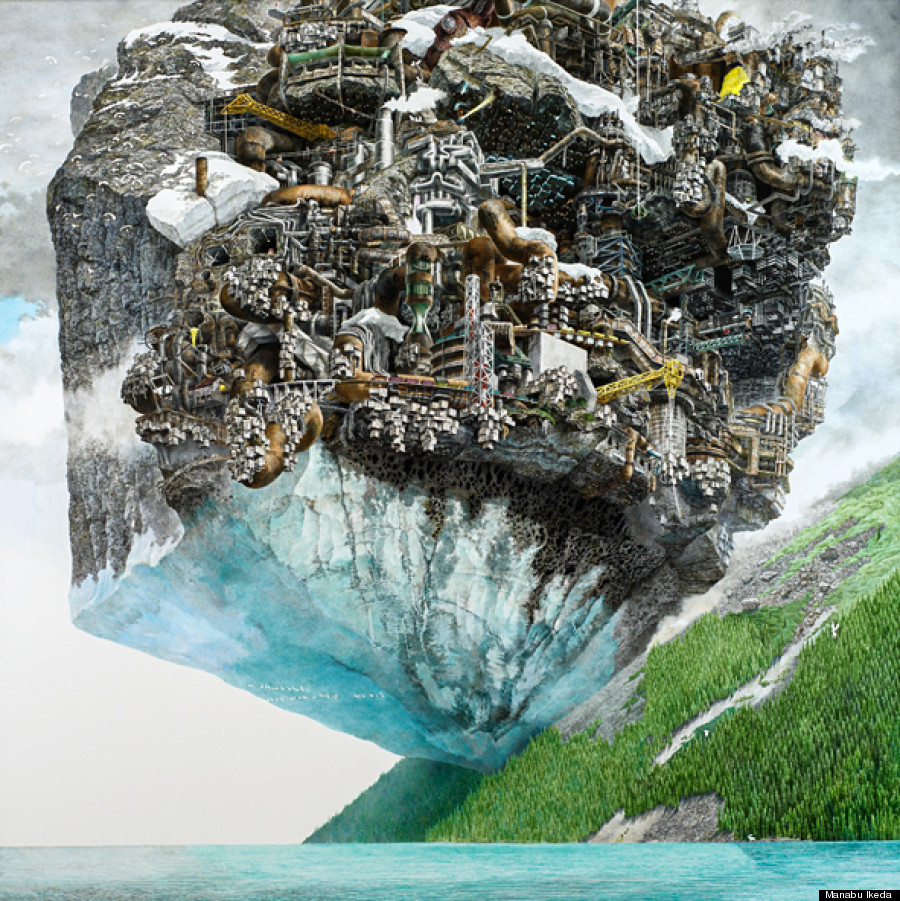 Meltdown, 2013, pen, acrylic ink on paper mounted on board 122×122cm, Photo:West Vancouver Museum, Chazen Museum of Art
All works by (c)Manabu Ikeda, Courtesy Mizuma Art Gallery