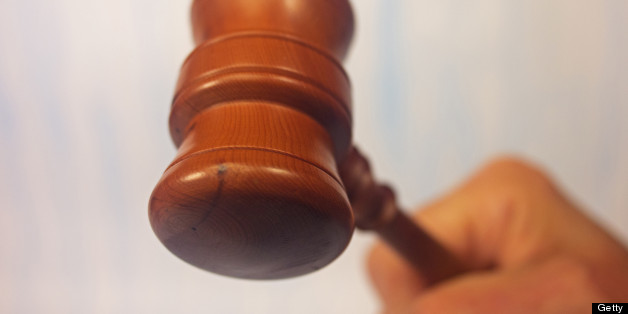 Dozens of former federal prosecutors and judges are pressing Congress to reform the country's mandatory minimum sentencing laws, which set lengthy prison sentences for a variety of crimes, including many non-violent drug offenses.
In a letter sent to Capitol Hill on Thursday, 53 former judges and prosecutors endorsed the Justice Safety Valve Act of 2013, a bill that would allow judges to ignore the sentencing guidelines in cases where the minimum is deemed unjust and unnecessary to protect public safety.
In the letter, they argued that "the money wasted on keeping nonviolent and nonthreatening offenders locked behind bars for years longer than necessary could be better spent on anti-crime programs that actually will enhance public safety.
"This is especially true in the current budget climate," the letter says. "We think public safety will be improved if limited government resources are targeted on prosecuting and incarcerating violent and repeat criminals."
The bill has garnered support from a number of prominent conservatives, including columnist George Will and Americans for Tax Reform president Grover Norquist.
The former prosecutors and judges who sent the letter have "helped to make our country safer by prosecuting and sentencing dangerous criminals," Julie Stewart, the president of Families Against Mandatory Minimums, said in a statement. "They know that to improve public safety we must focus our scarce anti-crime resources on violent and repeat offenders."
Sens. Rand Paul (R-Ky.) and Patrick Leahy (D-Vt.) introduced the legislation in the Senate; Reps. Bobby Scott (D-Va.) and Thomas Massie (R-Ky.) introduced a companion bill in the House.
Last week, the United States Department of Justice warned that rising prison expenditures have drained much-needed resources from prosecutors and law-enforcement agencies.
In a letter to the U.S. Sentencing Commission, DOJ Office of Policy and Legislation director Jonathan J. Wroblewski urged the federal government to provide alternative forms of sentencing to "non violent, less serious offenders."
Unless the prison population is reduced, he wrote, "there will continue to be fewer and fewer prosecutors to bring charges, fewer agents to investigate federal crimes, less support to state and local criminal justice partners, less support to treatment, prevention and intervention programs, and cuts along a range of other criminal justice priorities."
BEFORE YOU GO
PHOTO GALLERY
People Killed By The War On Drugs