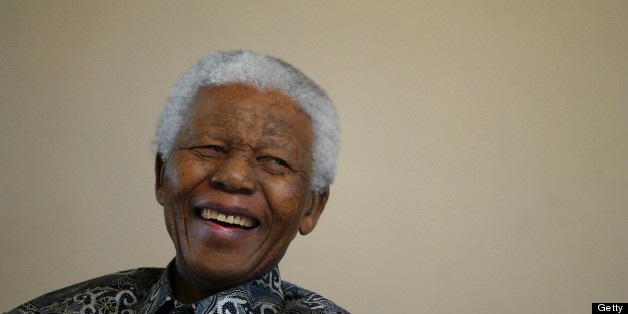 In honor of Mandela Day this Thursday, activists and organizations are encouraging people to find ways to serve others.
Mandela's foundation asked people to share 67 minutes of their day giving back -- with 67 representing the years Mandela spent as an advocate, activist and leader making a difference and serving others.
Richard Branson, the Clinton family, Desmond Tutu, the Dalai Lama, Morgan Freeman, Naomi Campbell, and other influential figures have all posted videos pledging to support the values of compassion and altruism behind Mandela Day.
In a Pledge4MandelaDay video, former President Bill Clinton encourages viewers to find a way to help others.
"I ask you to celebrate by following his example; by doing your best to help others with a full, happy, [and] grateful heart."
Richard Branson also shared his support and compassion for giving in a Pledge4MandelaDay video.
"To mark Mandela Day, I will be giving 67 minutes of my time to mentor a group of wonderful young entepreneurs," he said. "I will also pledge to support at least 67 other young entrepreneurs this year in the spirit of making every day a Mandela Day. Please do join in on this special day and make the world a better place for all."
Check out ways below to honor Mandela Day. And let us know in the comments below how you plan to volunteer!
The Nelson Mandela International Day Campaign

This Nelson Mandela Foundation sponsored campaign released a page of 67 ways to give back on Mandela's 95th birthday. The suggestions range from large-scale efforts such as beach cleanups, personalized offerings such as providing pro bono work, or even simply making a new friend.

The campaign also suggests that do-gooders plan and share activities to commemorate the day on its website.

The Bill, Hillary & Chelsea Clinton Foundation

The Foundation is accepting donations it will specifically earmark to continue the work of Nelson Mandela. The organization notes that 100 percent of the collected proceeds will go toward the Nelson Mandela Centre of Memory. Among other initiatives, this nonprofit organizes various lectures and assemblies to promote a dialogue addressing critical social issues. Learn more here.

Richard Branson issued a post on his blog asking people to donate either their time or money to help others on Mandela Day. Much like Clinton's initiative, do-gooders can donate money through Virgin Unit to Mandela's Centre of Memory. All of the funds will benefit Mandela's foundation. Learn more here.


Aside from donating money, Branson encouraged everyone to pledge their support for Mandela Day on Pledge4MandelaDay.org. On this site, anyone can upload a video of what they plan to do on Mandela Day and also log how many hours they will spend volunteering.
For local volunteer opportunities, check out VolunteerMatch or Points of Light.
Check out photos below from Mandela's past birthday celebrations.

BEFORE YOU GO
PHOTO GALLERY
Happy Birthday, Nelson Mandela