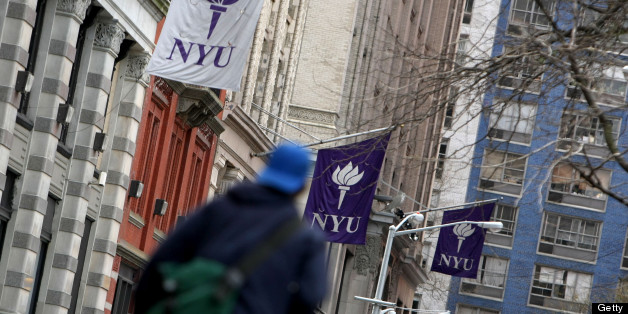 A group of New York University faculty are demanding in an open letter released Tuesday that Martin Lipton, chairman of the institution's board of trustees, resign from the position he's held for 14 years.
NYU Faculty Against the Sexton Plan, a group of more than 400 faculty members, has vocally opposed the university's expansion effort, and on Tuesday issued a lengthy letter laying out their grievances with Lipton and NYU president John Sexton, touching on a slew of controversies from the past few years.
"This is not a step that we take lightly," the group wrote. "We are well aware of your long dedication to NYU's betterment, and your many services on its behalf. It is because, as faculty, we share your dedication to the university that we feel obliged to take this step -- and to explain, precisely, why we are now taking it."
Sexton already received a vote of no confidence from five schools at NYU, but the board has responded with nothing but support for the embattled president. The faculty group writing the letter said they are not optimistic that anything will change under Lipton's leadership, due to his "closeness" to Sexton, and because Lipton has "ignored us just as Pres. Sexton has done all along."
The letter complains about the growth of non-tenured faculty, that NYU's acceptance rate is five to six times higher than that of Ivy League universities like Harvard and Columbia, and that class sizes at the institution are comparable to state universities. "While this trend makes money ... it also makes us less selective than a first-rate university must be," they wrote, suggesting that NYU was being run more like a corporation rather than a university.
"This maldistribution, and the lowering of academic standards, are consequences of the corporate style of management imposed on NYU aggressively since 2002," the group said, adding that "NYU's richest stars' overcompensation is more heinous, as its source is not the profit from essential goods (software; oil and gas) but NYU's exorbitant tuition, and the crippling debt that often pays for it."
NYU spokesman John Beckman was dismayed the group had issued the letter "attacking" Lipton.
"At a time when the Trustees and John Sexton have made improving dialogue with the faculty such a priority and have taken concrete and productive new steps to ensure greater faculty participation in decision-making, it is perplexing that this group would send such a letter," Beckman said. "The Trustees hope that all the faculty choose to join in the constructive efforts underway to enhance University governance rather than attacking individual members of the NYU community."
The majority of the NYU Board of Trustees have worked in real estate, finance, health insurance and pharmaceuticals, as attorneys or company executives. Lipton is a founding partner at a law firm specializing in corporate policy and acquisitions.
Andrew Ross, president of the American Association of University Professors NYU chapter, told HuffPost in June he believes the business practices from Wall Street are influencing the trustees' decision making.
"NYU is the closest large university [to Wall Street]. It's clear a lot of those practices have spilled over," Ross said. "A lot of the contagion from Wall Street is clear -- vacation homes, compensation packages -- that's the kind of thing that's standard in that world."
According to the Association of Governing Boards of Universities and Colleges, more than half of governing board members nationwide have a background in business, compared to one-eighth who come from education.
"Private colleges and universities also need to do a lot of fundraising, and usually they're looking for at least some of the board members to make major gifts or be able to help the institution connect to major donors," Merrill Schwartz, vice president for AGB Consulting, told HuffPost. "I'm sure that's a major consideration for NYU as well."
Schwartz also noted governing boards are "definitely concerned" about the rate of change in the world, and the pace of change in technology. "Academic decision-making is something that's not well known for speed," Schwartz said.
These kinds of disputes could continue due to "a growing disconnect between faculty senates and boards of trustees," the Chronicle of Higher Education notes. Ted Magder, departing chair of the NYU Faculty Senators Council, suggested, "As power becomes more centralized, the disconnect between faculty and those with decision-making authority is likely to grow."
This post has been updated with comment from NYU.
BEFORE YOU GO
PHOTO GALLERY
The 10 Highest Paid College Presidents: 2012 Chronicle Of Higher Education List