A small poodle-dachshund mix is recovering after she was bitten in the face by a rattlesnake in her owner's backyard.
Her owner, Valan Cover, says his 4-year-old pet Annie was in the backyard in Ken Caryl Ranch poking in a hole when she cried out. Cover saw blood coming from her eye and rushed her to the Veterinary Referral Center of Colorado in Englewood, about 11 miles south of Denver.
"She was digging and poking and there was a rattler in that hole and [she was bitten] three times right around the eye. The second or third time she was bit she leaped back twice her height," Cover told KDVR.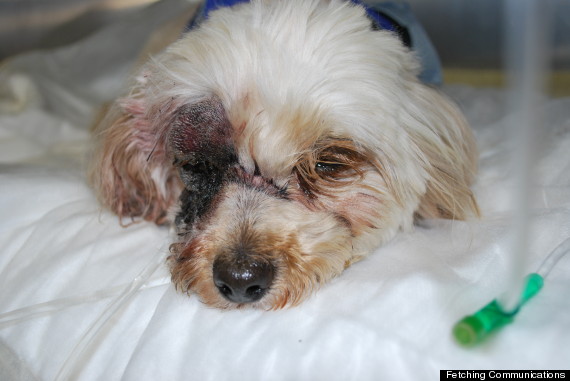 Cover said at first that he wasn't even sure at the time it was a snake even though he was standing just feet away from where she was bitten.
But it didn't take long at all for the typical rattlesnake bite symptoms to show. Vets said that when she was brought in, Annie was vomiting and largely unresponsive. She went into respiratory arrest and experienced a series of seizures and anaphylaxis, a life-threatening full body allergic reaction.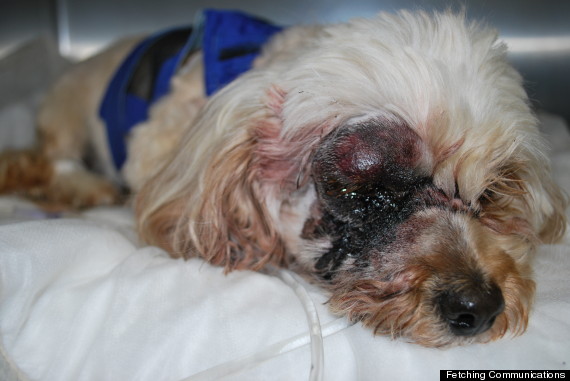 Happily however, Annie survived. She was given anti-venom and was able to go home after spending two days in the intensive care unit and another week of round-the-clock care, though she's lost sight in her right eye.
"Rattlesnakes are more popular along the Front Range," Dr. Luke Rump, an emergency veterinarian at VRCC told 9News. "There are a lot around the Ken Caryl area, as well as around Mount Falcon."
Dr. Rump says that the VRCC has already treated 4 severe rattlesnake bite cases this year, and that the increase in bites can likely be attributed to the heat. He advised pet owners to keep their dogs on leashes at all times and to pay attention when they're in the backyard.
BEFORE YOU GO
PHOTO GALLERY
Animals In The News