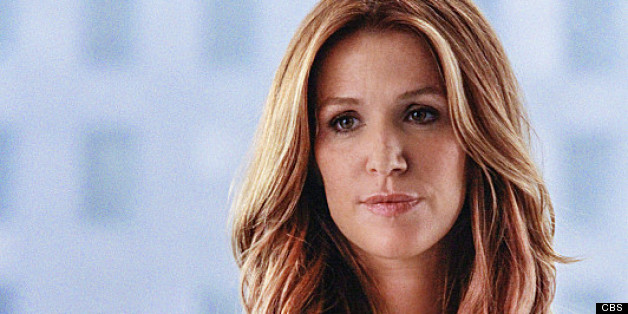 Poppy Montgomery didn't think "Unforgettable" was really returning from cancellation.
"Well, I didn't believe them. I thought it was a joke. I thought it was a gag because I've never heard of a show getting uncanceled," Montgomery said on "The Late Show With David Letterman." "It was like someone died and then they came and knocked on my door and said 'Surprise!' Which was fantastic. Yes they said, 'We're bringing you back.'"
There was one problem: Montgomery was pregnant. She told David Letterman she thought the delay in shooting because of her pregnancy would reverse the revival decision. It didn't and two and a half weeks after giving birth, Montgomery was back at work as Carrie Wells on "Unforgettable."
CBS canceled the series after one season in May 2012. Rumors soon began to circulate that another network would pick up the series about a detective with a photographic memory played by Montgomery. CBS ultimately announced it would uncancel "Unforgettable" for a Season 2 during the summer of 2013. Dylan Walsh and Jane Curtin also star. "The Good Wife" and "The Walking Dead" veteran Dallas Roberts will also star in Season 2.
Despite Montgomery never hearing about a show getting uncanceled, "Unforgettable" isn't the only show to receive a second chance. "Family Guy" was canceled in 2001, but eventually was renewed following strong DVD sales and syndicated ratings on Adult Swim. "Arrested Development" recently returned to life on Netflix following its cancellation in 2006.
"Unforgettable" returns for Season 2 on Sunday, July 28 at 9 p.m. ET.
BEFORE YOU GO
PHOTO GALLERY
Summer TV Guide