Sometimes raccoons love dumpster diving so much, they accidentally wind up stuck in their vessel of culinary adventure. One stranded critter caught a lucky break when a good samaritan helped him out of a garbage bin.
The photos were taken by Erica Rocco, who uploaded them to Reddit after the successful rescue attempt. She told The Huffington Post the bearded fellow in the photo is her boyfriend, Jeffrey Hartford.
Raccoons certainly are cute little rascals that are often active in denser urban areas, but they can occasionally pose a threat to public safety. The Humane Society recommends removing the animals if they make a home in an attic or basement, and the group also warns against touching them as they can carry parasites harmful to humans.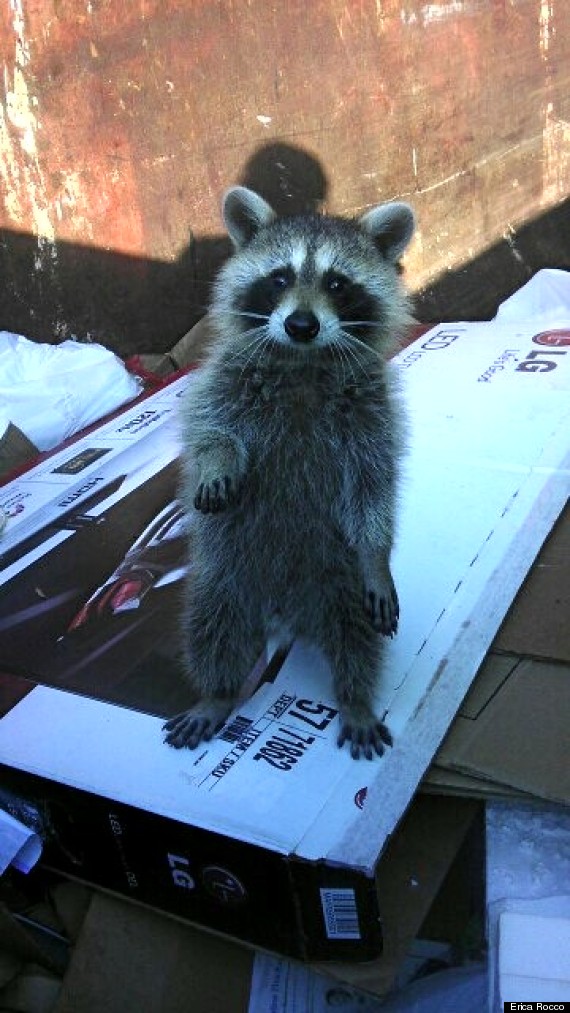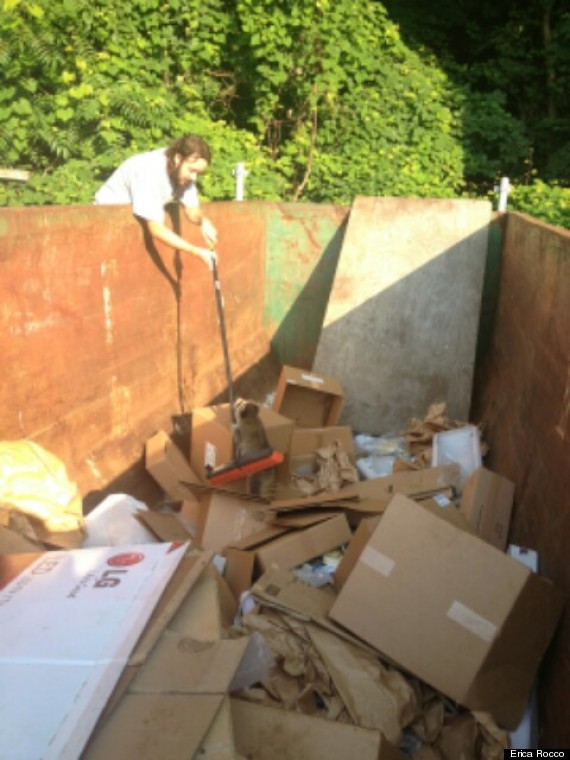 BEFORE YOU GO
PHOTO GALLERY
10 Invasive Species