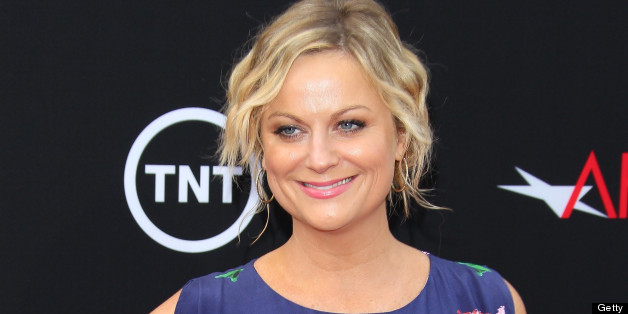 Amy Poehler received her fourth Emmy nomination in the Outstanding Lead Actress in a Comedy Series category for "Parks and Recreation," but she's not exactly writing her speech.
"I appreciate the nominations. I love my job," Poehler said in a statement. "But nice try, guys. I'm not falling for this old trick again."
Poehler has also been nominated for two acting Emmys for "Saturday Night Live" and a comedy writing Emmy for an episode of "Parks and Recreation," but she's never won. However, Poehler has made magical Emmys moments.
In 2012, when Julia Louis-Dreyfus won the Emmy, Poehler participated in a bit with the actress where the two "swapped" speeches.
In 2011, Poehler and her fellow nominees staged a beauty pageant-esque moment, honoring winner Melissa McCarthy.
Will the comedy actress nominees -- which also include Dreyfus, Edie Falco, Tina Fey, Lena Dunham and Laura Dern -- do it again in 2013? You'll have to tune in on Sunday, September 22 at 8 p.m. ET on CBS to find out.
BEFORE YOU GO
PHOTO GALLERY
Emmy Nominations 2013