"Bad Boys II," like "Ocean's 12," is one of the great, misunderstood sequels from the last decade. It's a rollicking action-comedy that hit all the right notes and, in hindsight, provided Will Smith with one of his last truly risky roles. (Smith didn't have to cuss in his raps to sell records, but he sure did to sell "Bad Boys II"; this thing is filthy.)
"Bad Boys II" was released 10 years ago, on July 18, 2003. Michael Bay's film was crushed by critics (it scored a 23 percent rating on Rotten Tomatoes), but still earned $46 million at the box office during its opening weekend, good for the fourth-highest debut by an R-rated movie at the time of its release. ("Bad Boys II" is currently 15th on that list, a sign that R-rated blockbusters have become more commonplace in the 10 years since its premiere.) While not as much of a spectacle as "Pacific Rim," "Man of Steel," and this year's other summer blockbusters, "Bad Boys II" is still super-sized, at least in comparison with its predecessor. Bay's film is 148 minutes long (just about 30 minutes longer than the first "Bad Boys" film), features enough pyrotechniques to make the Grucci family feel uncomfortable, and has a plot that wraps up with a full-scale invasion of Cuba.
About that conclusion: It's easily one of the craziest endings of all time, a howler of a denouement that's not just ridiculous (again, it focuses on an invasion of Cuba), but also incredibly well made. The finale of "Bad Boys II" is better than any action set piece seen onscreen this year. (Bay's skills as a filmmaker make "White House Down" director Roland Emmerich look like Simon West.)
To celebrate "Bad Boys II" turning 10, HuffPost Entertainment has compiled 20 reasons why its ending stands as an iconic moment in action cinema history.
1. Two hours into "Bad Boys II," Miami cops Mike Lowry and Marcus Burnett (Smith and Martin Lawrence) make a huge drug bust.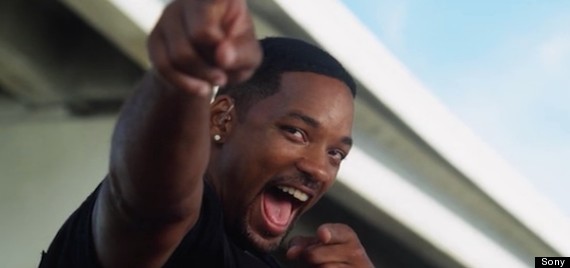 2. Then things get real.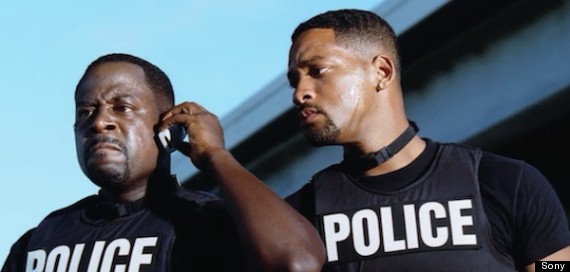 3. Johnny Tapia (Jordi Molla), the drug kingpin at the center of the bust, has kidnapped Syd (Gabrielle Union), Marcus' sister and Mike's lady love, and taken her to Cuba.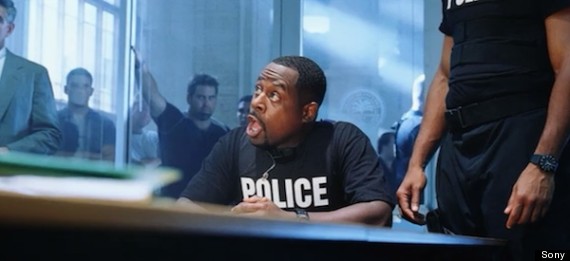 4. In keeping with their personal credo, Mike and Marcus decide to ride together.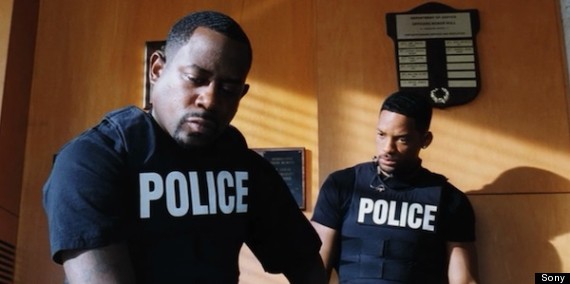 5. With these guys, some other guys and even the CIA. The mission: invading Cuba to get Syd back.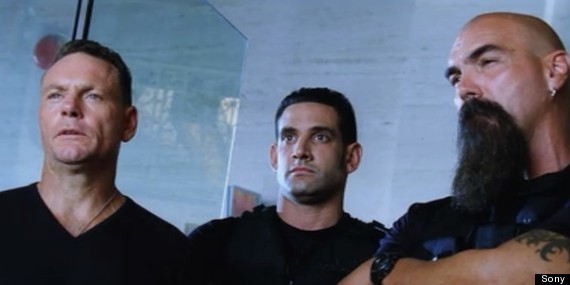 6. "Welcome to Cuba."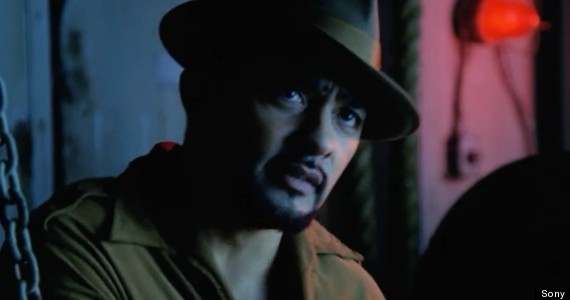 7. These intricate tunnels that run underneath Tapia's mansion were literally dug in less than one day.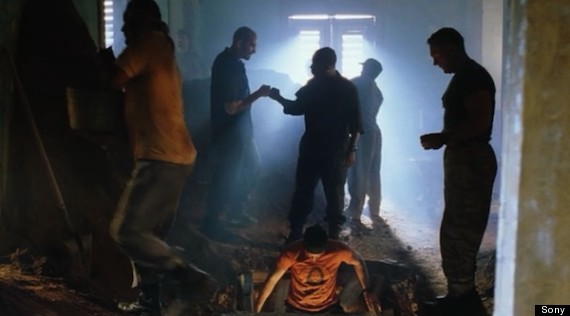 8. This is Tapia, here mad because the painting he commissioned doesn't include little angels looking down on him.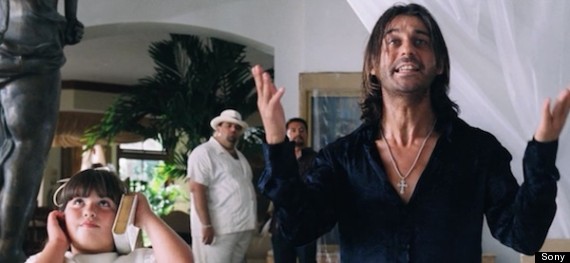 9. Part of the plan to break into Tapia's home involves using cats and iguanas to set off the motion sensors around the compound.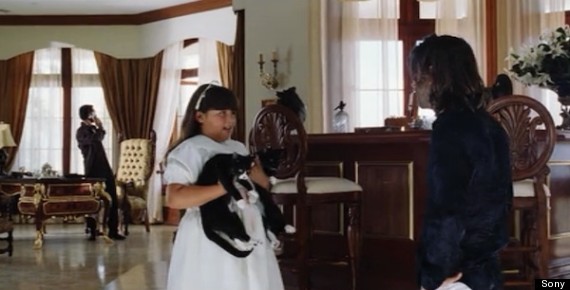 10. It works, and after roughly five straight minutes of shooting and explosions, Marcus makes this face.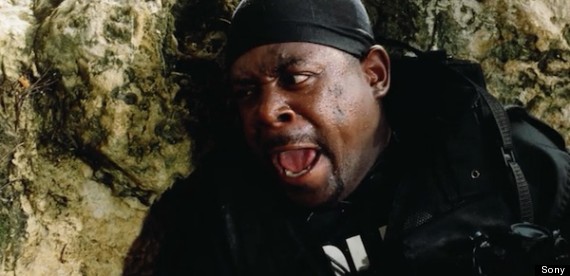 11. Then this happens.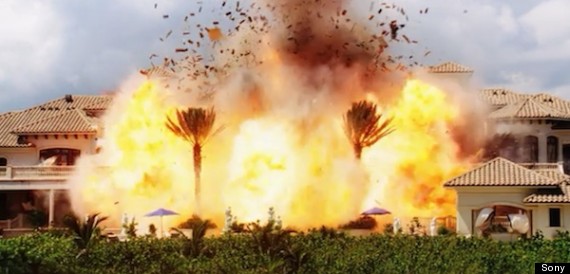 12. Speaking of faces, here's what it looks like when Mike suggests they drive to Guantanamo Bay to escape Tapia's goons and the Cuban army. We're still in Cuba, by the way.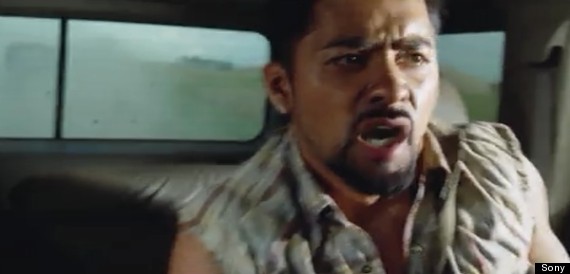 13. To get to Guantanamo Bay, Mike, Marcus and Syd have to drive through these shanty houses.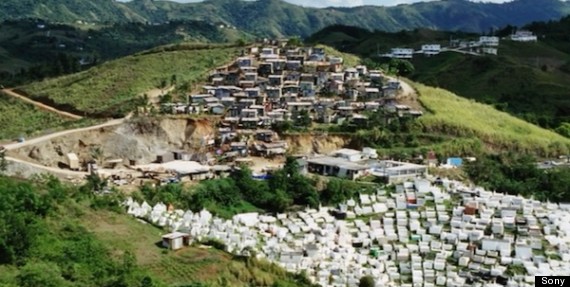 14. Literally.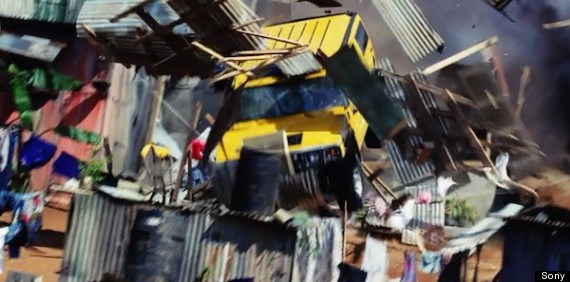 15. Good, everything should be fine now.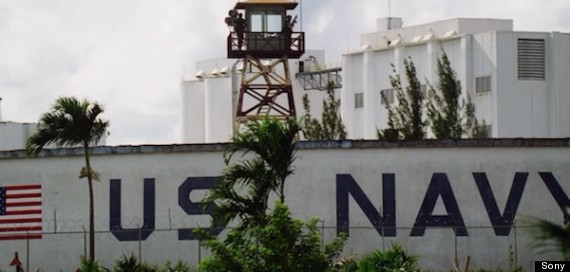 16. Oh.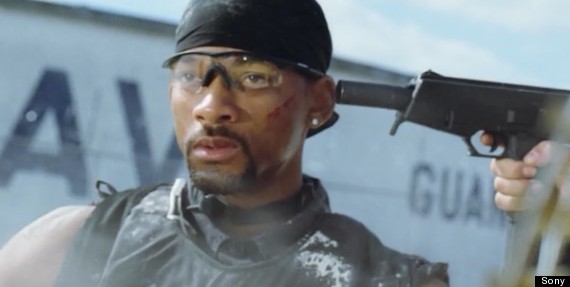 17. As if our heroes weren't in enough trouble, they're also standing in an active mine field. (R.I.P. random iguana.)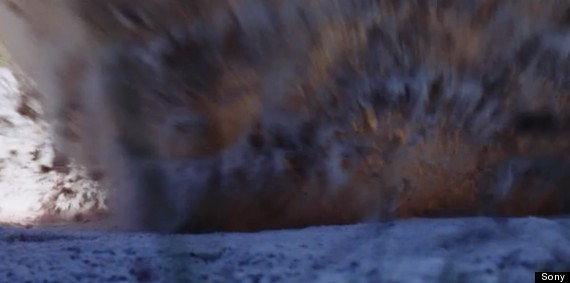 18. Anyway, after a short standoff, Marcus uses his last bullet to fire a perfect shot right at Tapia's head.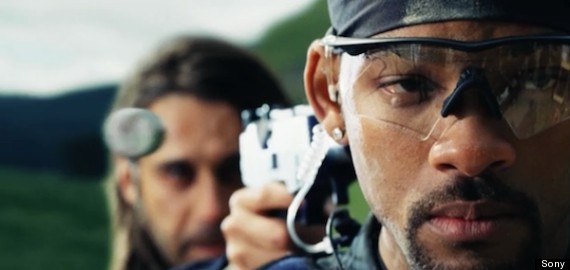 19. Seconds later, Tapia's now-dead body lands on a mine and explodes in the most graphic way possible. There are an alarming amount of land mines in this scene.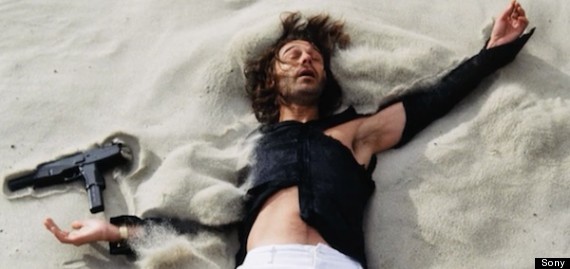 20. No matter, though, as Mike crawls toward Syd and gives her a kiss. "I came all the way to Cuba for this," he says. Mike, you sir are indeed a bad boy for life.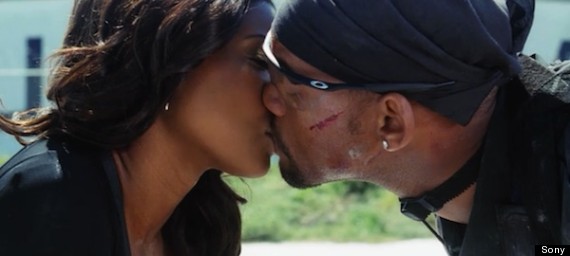 "Bad Boys II" is currently available on Netflix Instant Watch.
BEFORE YOU GO
PHOTO GALLERY
Celebrity News & Photos