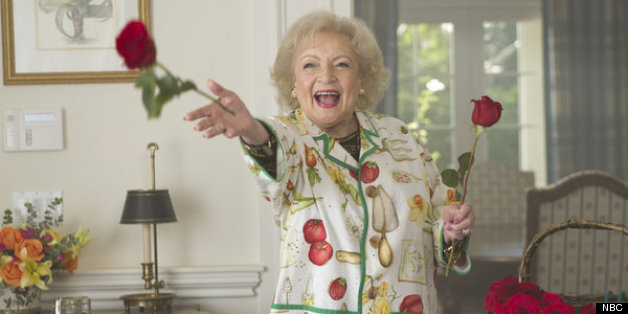 Betty White has reached an Emmy milestone: her 20th Primetime Emmy nomination.
On Thursday, July 18, the Academy of Television Arts and Sciences announced White was nominated for an Emmy for Outstanding Reality Host for her recently-canceled NBC series "Betty White's Off Their Rockers." White was nominated in the same category last year.
"Sorry that the show could not have lasted longer, but I am so happy and appreciative of this Emmy nomination," White said in a statement.
White's history with the Emmy awards go back to 1951, the third annual awards show and the last year that the Emmys were primarily given to shows that were produced or aired in the LA area. Since then, the veteran actress has been nominated for her work on "The Mary Tyler Moore Show," "The Golden Girls," "Hot In Cleveland" and several guest spots, including a host gig on "Saturday Night Live." In addition to her 20th Primetime Emmy nomination, White has been nominated for two Daytime Emmys for the series "Just Men!"
Last year, White said she was thrilled to be nominated for hosting "Betty White's Off Their Rockers." "I'm 90 years old, I've been around forever," she said in 2012. "People have got to be up to here with me and to still get a nomination was just incredible."
BEFORE YOU GO
PHOTO GALLERY
Betty White's Off Their Rockers