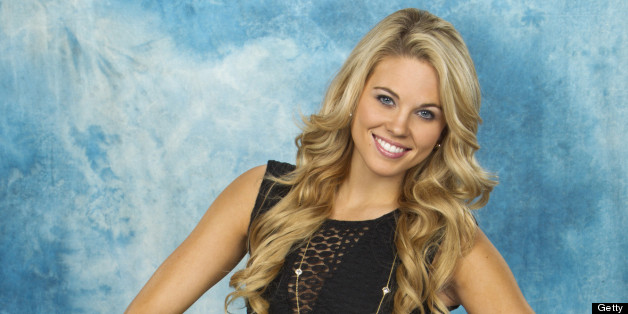 The outrage over "Big Brother" contestant Aaryn Gries' racist and homophobic remarks are no secret to the outside world, but Gries herself has no idea that she's lost her job at a modeling agency and angered people everywhere.
According to the Los Angeles Times, Gries' mother has already hired a publicist for when the 22-year-old is released from the isolation of the "Big Brother" house to help with "spin control."
Gries has enraged viewers and "Big Brother" host Julie Chen week after week with the offensive comments she's made that have been caught on tape, like when she said, "Shut up, go make some rice," in reference to Asian-American contestant Helen.
Chen opened up on "The Talk" on Monday about Gries' racist remarks.
"My heart is pounding," Chen said after a clip of Gries and contestant GinaMarie Zimmerman verbally attacking black contestant Candice rolled. "Am I the only one who feels so enraged? This is the third time I've watched that clip, and it does not get any easier. I think it shows us all that in 2013, race is still a deeply, deeply personal issue and it is so extremely hurtful. And unless you have ever been on the receiving issue end of it, you simply do not know what it's like to walk a mile in someone's shoes."
"Big Brother 15" airs Sundays at 8 p.m. ET, Tuesdays at 9 p.m. ET and Wednesdays at 8 p.m. ET on CBS.
PHOTO GALLERY
"Big Brother" Season 15