This week's worst-dressed list was a stage for over-the-top looks. "Entourage" star Bai Ling took things a little too far in an orange corset dress and a bedazzled bra, while Rita Ora's metallic suit, crop top and straw visor left us scratching our heads.
Though there were some serious doozies this week, the most tragic was Chrissy Teigen's sheer canary yellow top. Had the gorgeous model opted for a slightly different shade and a little more coverage, we think it had best-dressed potential.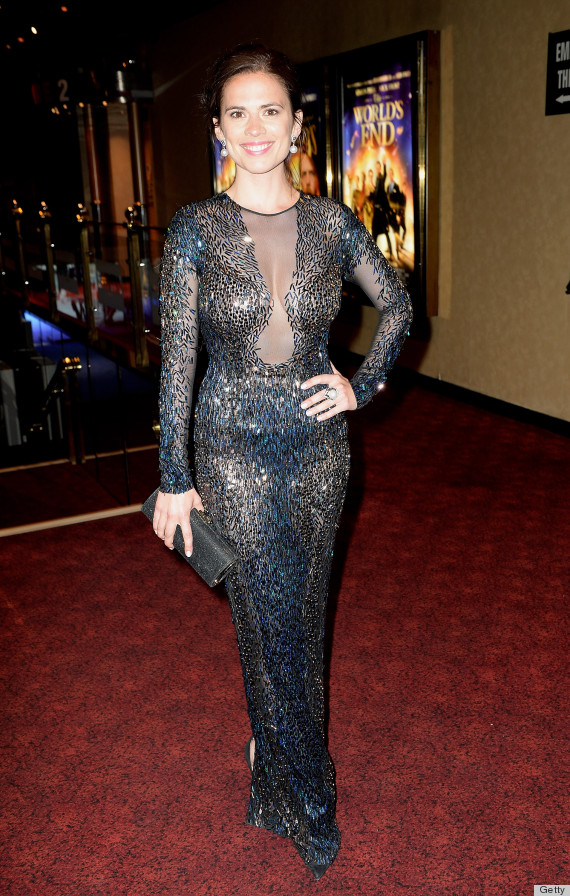 The "Restless" star mistakenly combined too many elements in one dress. The head-to-toe sequins, plunging neckline and sheer detailing are all muddling the look.
Olivia Munn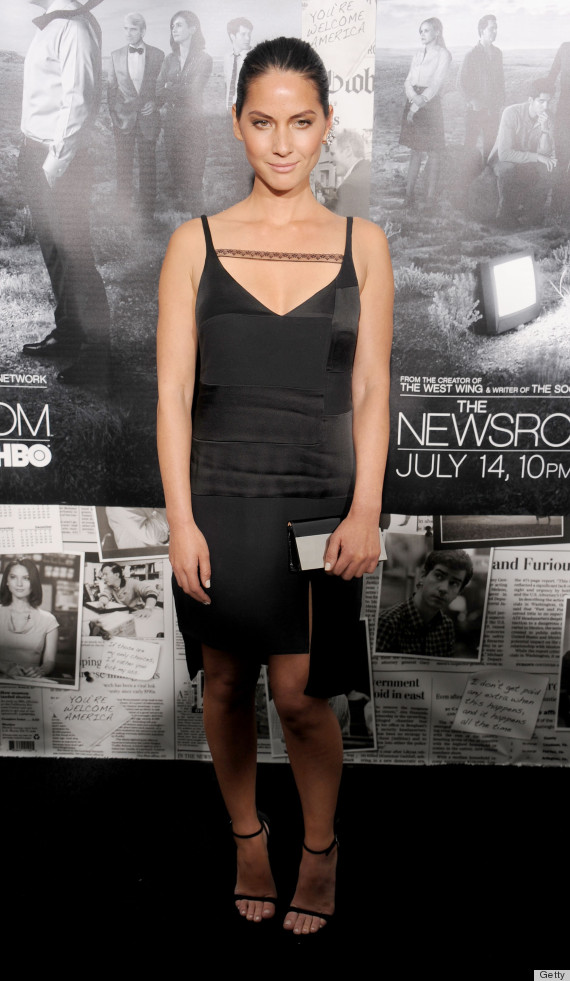 Although we admire Munn's minimalist approach, the simplicity of her look is ruined by the wrinkles in her dress. We are also a little confused by the weird piece of lace connecting the straps on her frock (we have a feeling this new trend won't catch on).
Rita Ora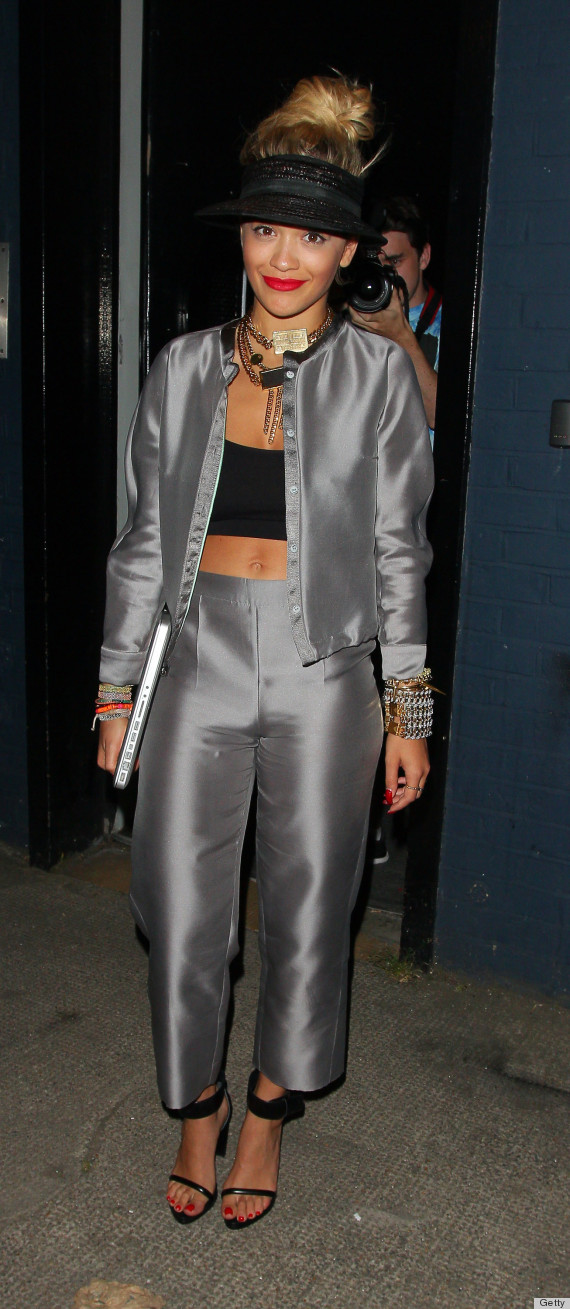 There's a whole lot going on here. Between the sheen on her matching pants and bomber jacket, the belly-baring top and the visor hat, we're not sure if she's going to teach a jazz class or audition for "A Night at the Roxbury."
Ke$ha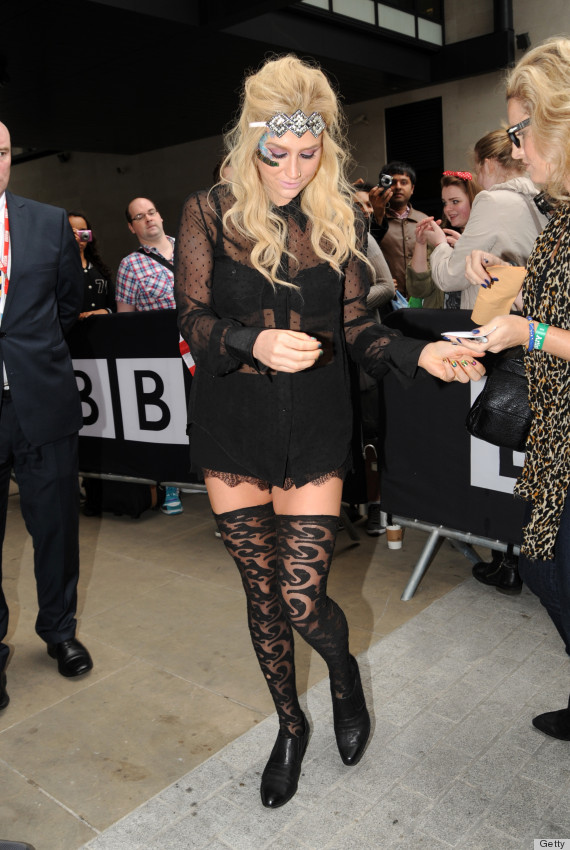 We're not sure why Ke$Ha opted for such an extreme outfit on a hot summer day. Head-to-toe black hardly seems like a smart choice for the heat, while her sheer top and thigh-highs are making the entire ensemble look costume-y.
Teri Hatcher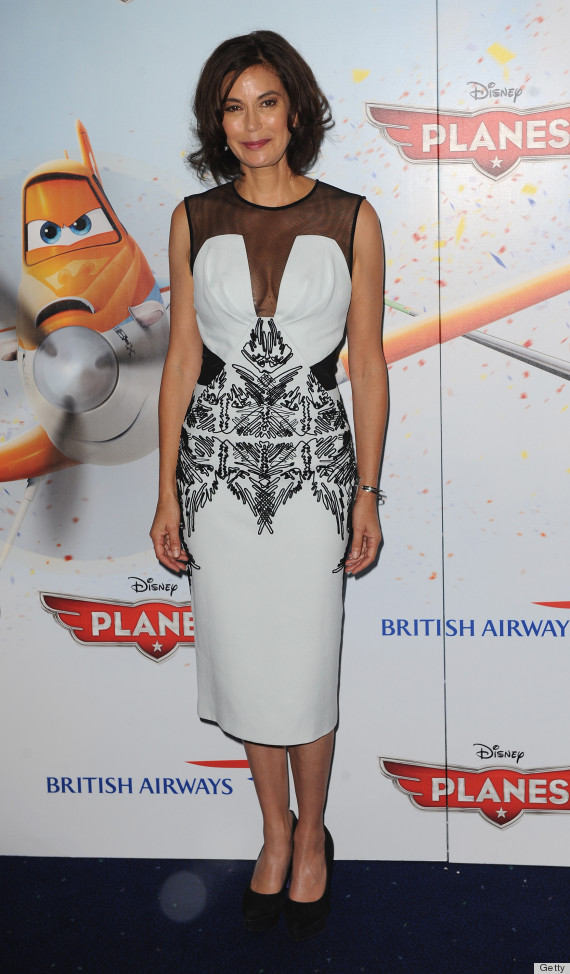 This dress easily could have gone on the best-dressed list without the sheer paneling. Not only is it competing with the graphic print on her dress, but it's also revealing a little too much cleavage.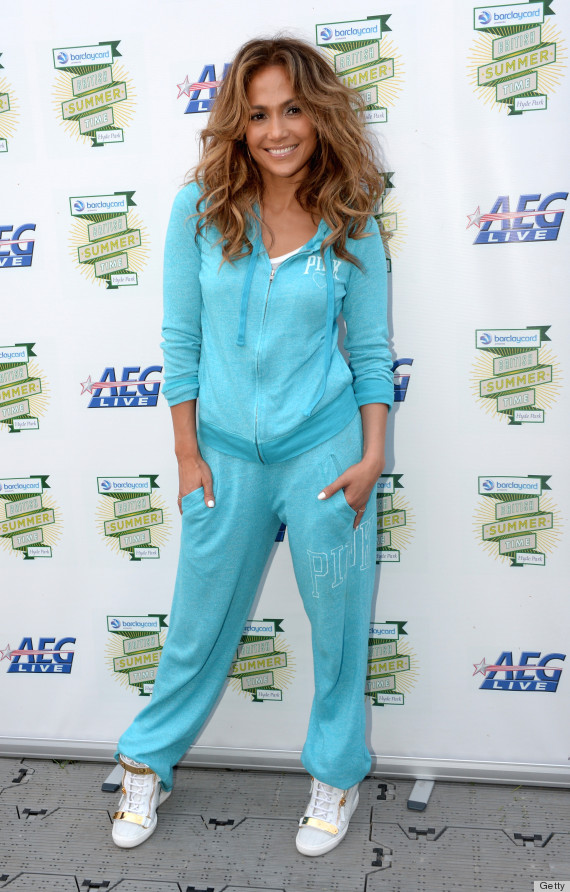 2002 called and they want their sweatsuit back.
Sanya Richards-Ross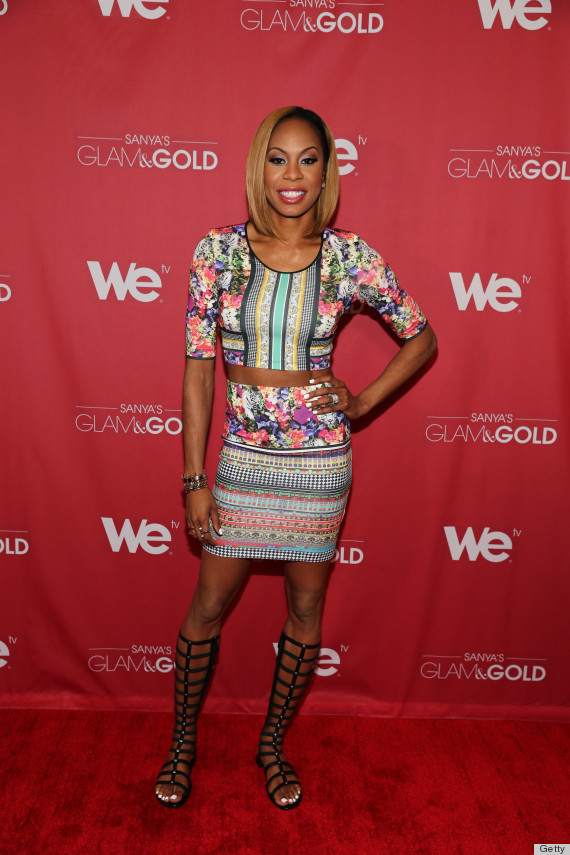 Knee-high gladiator sandals quickly become the focus of any outfit, so everything else should be kept rather simple. But here, the Olympic track and field gold medalist went for a very busy print that distracted us from her cool shoes.
Bai Ling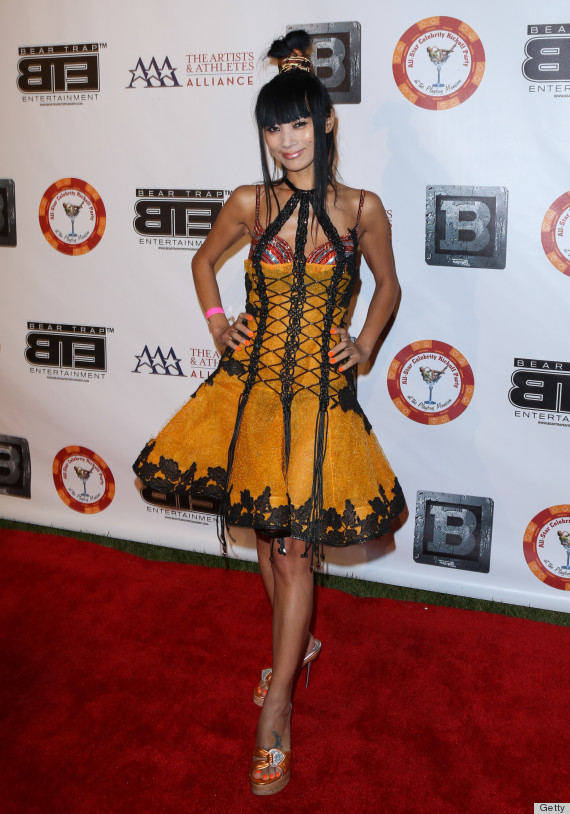 We know the "Celebrity Rehab" star has a crazy sense of style, but this is wild, even for her. The corset dress and sparkly bra remind us of a Vegas showgirl costume gone wrong, while the black and orange colors only make this okay for Halloween.
Kerri Walsh Jennings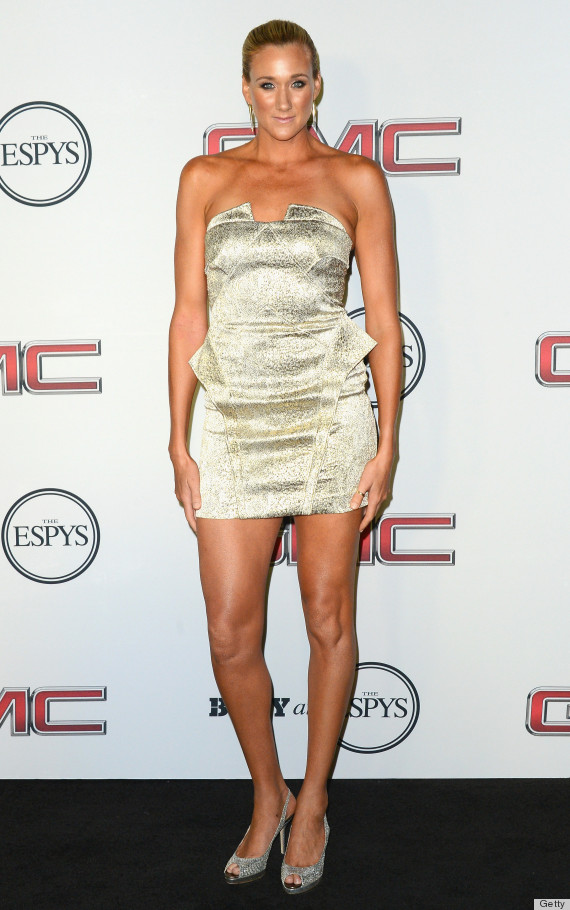 The 6'2" Olympic gold medalist is wearing a dress that is simply too short. Although we love the color, the hemline is making us nervous that a wardrobe malfunction is bound to happen.
Vanessa Hudgens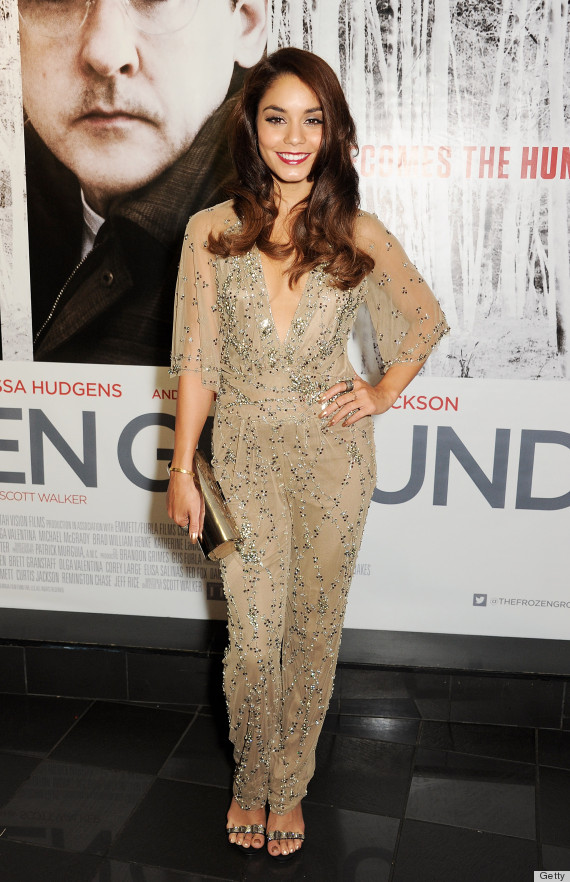 Although the top half of Hudgens' jumpsuit is beautiful, her pants should be a little tighter to balance out the wide sleeves. We also wish she had picked a lighter or darker shade of nude so it would stand out better against her complexion.
Chrissy Teigen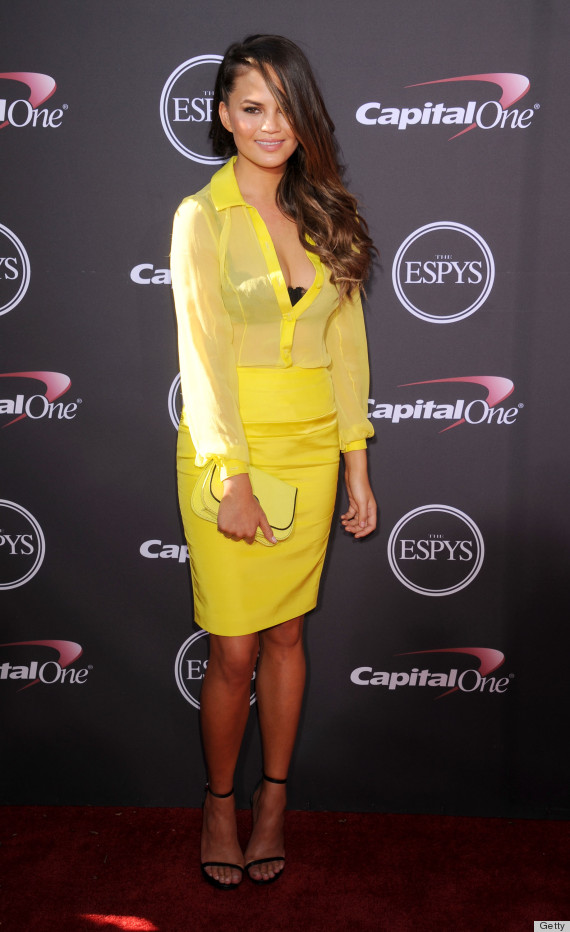 We know it's hot out, but that's no excuse to wear a completely sheer shirt on the red carpet. The "Sports Illustrated" model should have also opted for a chartreuse color rather than canary yellow, as it would have been more flattering with her summer glow.
Cheryl Burke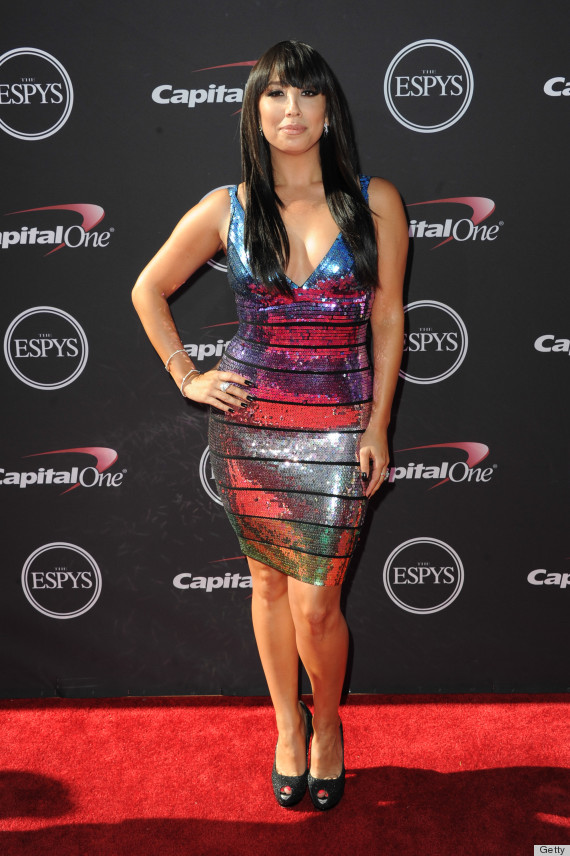 Not only is the color of this sequined dress reminding us of a disco ball, but Burke made the mistake of combining too many sexy elements, making her look more like a video vixen than a red carpet darling.
Tell us what you think about these wild looks, and see who else made our week's worst-dressed list below.
PHOTO GALLERY
Worst-Dressed Celebrities Of The Week
Want more? Be sure to check out HuffPost Style on Twitter, Facebook, Tumblr, Pinterest and Instagram at @HuffPostStyle.