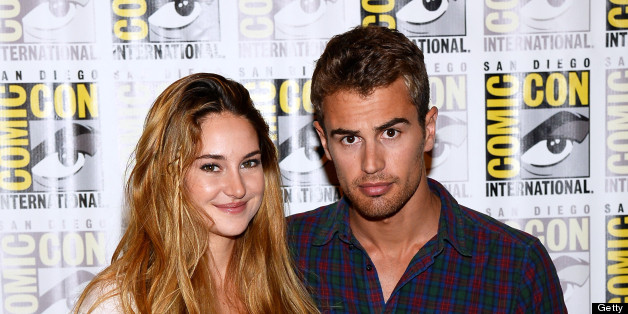 Comic-Con 2013 kicked into gear on Thursday with the Summit Entertainment panel for the upcoming YA adaptations of "Ender's Game" and "Divergent."
"Ender's Game," with Harrison Ford, Hailee Steinfeld and Asa Butterfield in lead roles, is at the center of a growing controversy that's focused on "Ender's Game" author Orson Scott Card and his opposition of same-sex marriage and gay rights. (Director Gavin Hood and producer Roberto Orci spoke to HuffPost Entertainment about the issue in an interview earlier on Thursday.)
"Divergent," with Shailene Woodley and Theo James leading its cast of young stars, has no such controversy clouding its release: Veronica Roth's novel, the first in a trilogy (the third book is due this fall), has been compared to "The Hunger Games" and could be the next big thing for YA fans at the box office.
Follow along in the liveblog below for all things "Ender's Game" and "Divergent" at Comic-Con 2013.
07/18/2013 8:12 PM EDT
That's It For The Panels, But Don't Feel Too Bad About Not Being There Live
but if any of you were still sad about not being at #sdcc, a dude just ripped a shameless, wet-sounding 4-part walking fart in front of me.

— kase!! (@worstkase) 5 years ago
PHOTO GALLERY
Comic-Con 2013