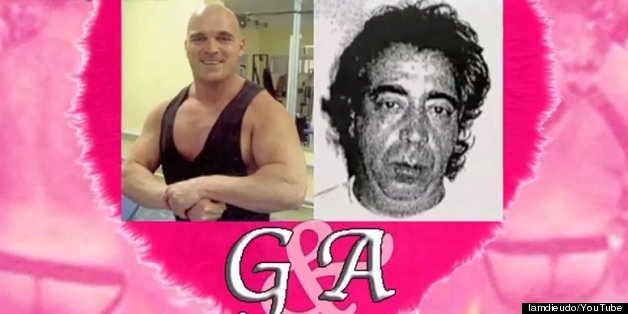 Nothing will stop some couples from getting married in France now that gay marriage is legal -- not even incarceration.
In the first same-sex marriage behind bars in France, a supposedly gay couple married at French prison Maison Centrale de Poissy outside Paris Wednesday. Both inmates are each serving several decades for violent murder convictions.
Poissy mayor Frédérik Bernard married Alfredo Stranieri and Germain Gaiffe at the high-security prison complex in a ceremony that was witnessed by notorious Venezuela terrorist Ilich Ramírez Sánchez, known as Carlos the Jackal. French comedian Dieudonné M'bala M'bala finished out the odd crowd, showing up for the wedding in a white dress.
However, as Le Nouvel Observateur notes, the comedian's presence at the gay marriage ceremony throws the intentions of the nuptials into question. He recently spoke out against France's "marriage for all" law, calling the legislation a "Zionist project that aims to divide people."
UFAP-UNSa Justice, a union that represents France's penitentiary administration, labeled the wedding a "non-event" and suggested that the gay marriage was intended to generate buzz, Le Parisien reports.
Stranieri, 56, was sentenced to life in prison in 2003 for the brutal murders of four people, all of whom he met through ads. Gaiffe, 45, was also convicted in 2003 and sentenced to 30 years in prison for the murder of a merchant who was found in pieces.
The pair previously made headlines in 2011 after they both sent letters to French politician Rachida Dati, claiming that each was the father of her child. The stunt earned Stranieri and Gaiffe four extra months behind bars.
Comedian Dieudonné M'bala M'bala documented the event with the video below:
BEFORE YOU GO
PHOTO GALLERY
Gay Marriage Around The World