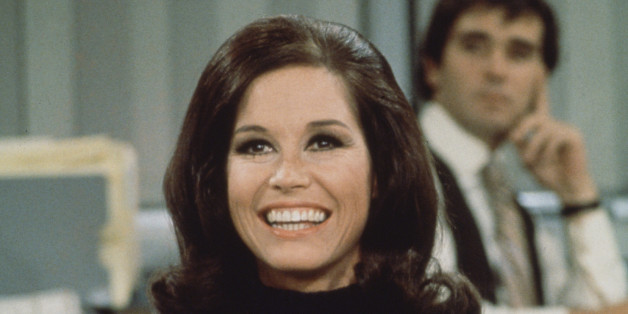 Treva Silverman had spent most of her 30 years wanting to be funny and female -- and allowed to do so in public, maybe even collect a buck or two for her trouble. Growing up in the 1950s in Cedarhurst, Long Island, she'd looked up to Carole Lombard and Jean Arthur, those grand dames of '30s screwball comedies, then she'd discovered, via Dorothy Parker, the idea of writing comedy for a living.
Eventually, as a young woman in the '60s, Silverman persuaded the producers of a New York comedy revue, Upstairs at the Downstairs, to run some of her sketches on their stage. That got her a job on a short-lived CBS sketch show, The Entertainers, starring Bob Newhart, Carol Burnett, and others. And that led to a gig writing for The Monkees.
But it wasn't until her old friend, James L. Brooks, hired her in 1970 to write for his new creation, The Mary Tyler Moore Show, that she got to be not just a woman who happened to be funny, but someone who was funny because she was a woman. There, she and a dozen or so other female comedy writers finally put to good use their knack for seeing the hilarious side of being a woman: the gauche singles clubs, the old boyfriends you regret granting a second chance, the leering men, the ludicrous trap of weight anxiety.
Read more on Women and Hollywood