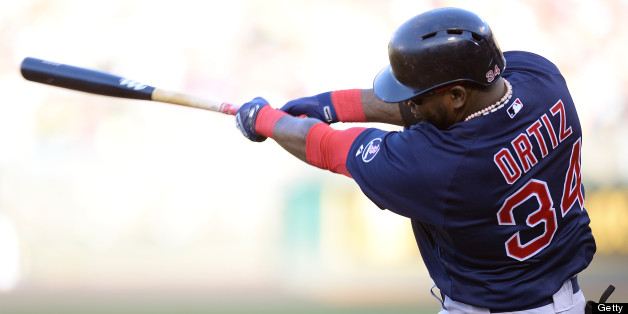 On the Fourth of July of 1911, more than three decades before Jackie Robinson is credited with breaking the color barrier, Armando Marsans and Rafael Almeida both made their major league debut with Cincinnati Reds.
Both were Cuban-born, and both had played "Negro baseball," as it was known at the time in the U.S. in 1905 as members of the integrated All Cubans team.
Marsans also played Negro league baseball in 1923 for the Cuban Stars.
Long before Jackie Robinson's landmark moment, then, Latino players were making history in American baseball.
And today, some are saying that with the help of comprehensive immigration reform – if or when Congress passes legislation – Hispanics will continue making history in baseball, possibly even returning the game to its glory as America's national pastime.
Latinization of baseball
Boston Red Sox fan Ira Stoll, author of Samuel Adams: A Life, even argues that the Latinization of baseball is what America is all about.
"So as the Mayflower descendants and offspring of Irish immigrants fill Fenway Park to cheer on (the Red Sox's Jose) Iglesias, (Koji) Uehara and (David) Ortiz," he suggests, "we can look forward to a day when the children and grandchildren of Iglesias, Uehara, and Ortiz fill the same ballpark to cheer on immigrant players from some other land."
Some believe that immigration reform with its incentives for immigrants could help increase the number of Latinos in the game from its roughly 27 to 28 percent present level to almost as high as 40 percent in a decade.
"American people," former White Sox and Marlins Manager Ozzie Guillen has said, "are going to need a visa to play this game because we're going to take over."
Truly it is more than Ozzie speak. When ESPN went to the Dominican Republic to check out training camps, Rafael Perez, head of player development for the New York Mets, made the unequivocal prediction that the future of baseball was there.
"Where are the baseball players coming from?" he asked rhetorically. "They're coming from here."
Passage of comprehensive immigration reform legislation could go a long way toward taking the teeth out of anti-immigrant feelings especially in the South where many Latino minor leaguers have complained about racial attitudes while playing there to get to the majors.
The Los Angeles Dodgers, in fact, were so concerned about how the Deep South would impact their prize rookie, Cuban sensation Yasiel Puig when they assigned him to their Chattanooga minor league team this spring that that dispatched an entourage to keep him busy off the field.
Puig nevertheless managed to get into trouble — arrested for reckless driving and speeding at 97 mph in a 50-mph zone.
"Coming to the U.S. is a culture shock for all young Latin ballplayers," said a Dodger official not authorized to speak on the record. "And there's going to be lots more of them in the coming years."
At the end of last season, nearly 45 percent of all minor-league players were natives of countries outside the United States. Almost 80 percent of those players came from only two countries — Venezuela and the Dominican Republic.
Immigration reform could impact attendance at baseball games
But immigration reform's biggest impact on the game could come in attendance, already bolstered by Hispanics having become the second-largest population group in the country, largely because of immigrants from Latin America being attracted by the growing number of Hispanic baseball stars.
"Advertisers are realizing that the Hispanic players are not only very popular with the American demographics, but also there is a huge Hispanic demographic," says agent Fernando Cuza.
"You have Univision and these other Latin networks that are going all over the place. And we don't have a lot of athletes that are Hispanics in other sports. Baseball and soccer are basically it. So the marketers realize if they sign David Ortiz or Mariano Rivera for a Pepsi or Coke commercial, they capture the local market."
And it's an exploding market. According to Census reports, 24 percent of the U.S. population under the age of 17 in 2012 was Latino.
It is one of the reasons there was such a scramble among marketing agents to sign Puig, who last week aligned himself with New York-based Radegen Sports Management to represent his off-the-field interests.
"We're definitely going to capitalize on his rise," says Radegen Sports president Alex Radetsky, whose firmalso represents David Ortiz and Jose Bautista. "But we're not going to rush, and he's not going to sell out."
Originally published on VOXXI as How immigration reform could Latinize American baseball

BEFORE YOU GO
PHOTO GALLERY
22 Latino Ballplayers Represented In The World Series