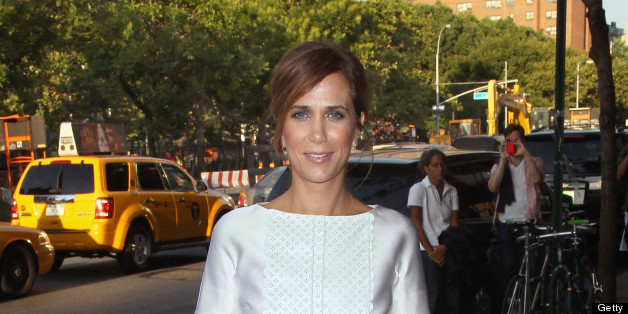 Kristen Wiig has long shown little interest in making a sequel to "Bridesmaids 2," but that doesn't stop her from being asked about the never-happening sequel at every turn.
"I think the more interesting question is why people are so obsessed with the fact that we're not [making it]," Wiig told The Daily Beast in an interview. "When something does well at the box office, people assume that there's going to be a second one, so when you don't, it doesn't make sense to them. But I approach things in my career a different way, and creatively, it's just not something I'm interested in doing. That's kind of it, and should be it."
If those words sound familiar, that's because Wiig said some variation of them to Harper's Bazaar back in June.
"It wasn't a hard decision," Wiig told the magazine about turning down the chance to make "Bridesmaids 2." "We knew during the first one, this was it. We would have made a lot of money if there was a second one, but that's not my goal in my creative life."
For their part, the cast and crew of "Bridesmaids" has remained behind Wiig. As director Paul Feig told HuffPost Entertainment in a recent chat, he would make a sequel, but only with his star. "If the script was right and all the girls wanted to do it, I would do it. But it really falls on Kristen," Feig said.
For more on Wiig, including why she's excited about her new film "Girl Most Likely," head to The Daily Beast.
[via The Daily Beast]
PHOTO GALLERY
Kristen Wiig's Best 'SNL' Sketches