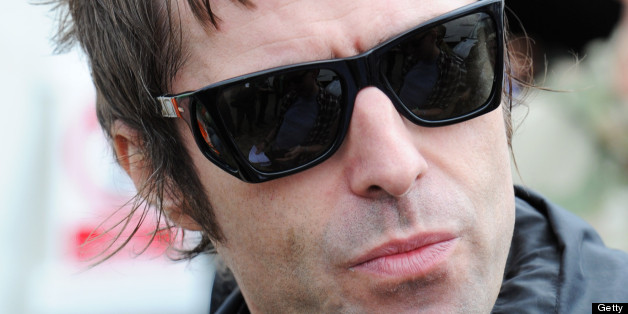 Liam Gallagher is suing the New York Post for its Wednesday article that reported the former Oasis frontman was being sued in Manhattan family court for fathering a "secret love child." The Guardian was first to report Gallagher's intention of taking legal action against the New York paper.
Gallagher is married to Canadian singer and actress Nicole Appleton, who he wed in February 2008. The couple has one child together, and Gallagher has two other children from previous marriages.
According to the Post's exclusive, Gallagher is being sued for a reported $3 million by a woman "who specializes in interviewing celebrities" and alleges that she "had an affair with the rocker and gave birth to a daughter who is just under a year old."
The Post is not the only paper to report on Gallagher's alleged love child. UK tabloid, The Sun, ran a story on Sunday reporting that a famous British rock star was facing a multi million dollar paternity lawsuit in the U.S., but did not actually name Gallagher in the story. The New York Daily News also ran an exclusive story on Wednesday and named both Gallagher and the woman allegedly involved in the lawsuit. It is unclear if Gallagher will pursue legal action against any other paper.
BEFORE YOU GO
PHOTO GALLERY
Celeb Extramarital Affairs That Led To Pregnancy