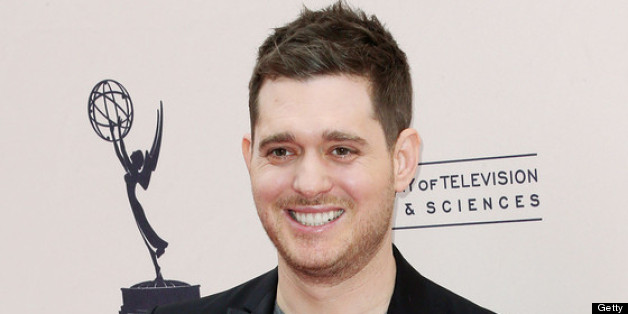 If you're looking for a celebrity wedding singer, here's a tip: don't ask Michael Bublé.
The singer told Irish publication RTE Ten Thursday that he is asked to sing at weddings "every single day."
"People know how successful I am, but they don't give a s**t, they don't," Bublé said. "The best part is that people are so cute about it. They will literally look at you and they will be so sincere and say, 'Listen, my daughter is getting married in August and if you could come, honestly your whole band, they will eat and drink for free.' And I'm like, 'OK I'll be there,' but of course, I will never be there!"
But there is one sneaky way to get him to sing, he said: just invite him and get him to start drinking.
"Even now, friends that have weddings, even if they are celebrities and they ask me to sing I say, 'No, just invite me and let me be a guest,' and then of course I am hammered two hours in and they can't stop [me] from singing, so basically just get me hammered and I will come to your wedding," he said.
There are plenty of other singers who will perform at weddings: Ellie Goulding sang at Prince William and Kate Middleton's wedding in 2011, and Elton John performed at several weddings in 2012.
Check out the slideshow below for more celebrity wedding singers.
PHOTO GALLERY
Celebrity Wedding Singers
Keep in touch! Check out HuffPost Weddings on Facebook, Twitter and Pinterest.