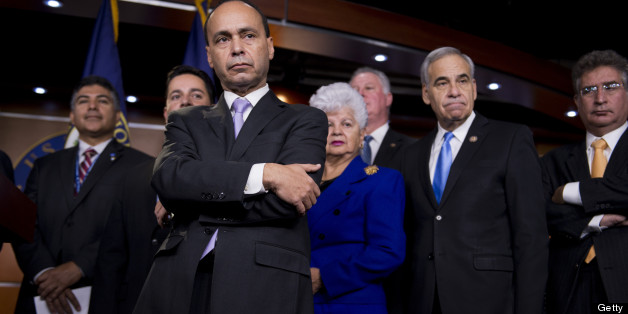 Sometimes, the best way to lead is to dissent.
Take the case of Rep. Filemon Vela, D-Texas, a first-term member of Congress who represents a district along the U.S.-Mexico border. Recently, Vela resigned from the Congressional Hispanic Caucus to protest the group's support for the Senate immigration bill, which would further militarize the border. Vela thinks this would be a big mistake, and that the CHC should never have given its blessing.
Let me introduce you to the Congressional Hispanic Caucus. It's a kind of support system for 27 Hispanic Democratic lawmakers from the House and Senate, who meet regularly to hash out legislative priorities. Sadly, over the years, the group has been co-opted by their party, and often puts the interests of Democrats before the interests of Hispanics. Members are terrified of bucking the tide and putting their cushy jobs at risk. They go along to get along.
BEFORE YOU GO
PHOTO GALLERY
6 Misconceptions About The Border