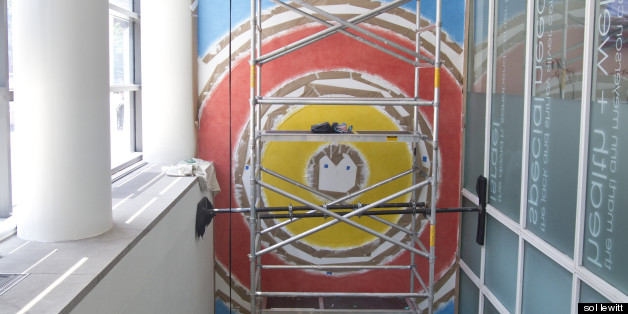 As big fans of conceptual artist Sol LeWitt, we were thrilled to see that a colorful mural originally imagined by the late artist in 1989 is currently being installed at the Jewish Community Center in Manhattan.
LeWitt was one of the first artists to detach artist from artwork, playing his role in a piece by merely drafting a sketch or instructions for the works. The directions were later meticulously actualized over the course of days, months or even years by assistants, not LeWitt himself. The finished products emphasize idea over execution, yet the results were never as simple as they seemed. Lines, shapes, shadows and colors took on a life of their own, floating off walls and receding back slyly.
Installation artist Sarah Heinemann, who worked on the JCC mural, expressed the magic of a LeWitt work in an interview with the Huffington Post Arts: "In conceptual art, the art is the idea, which includes the planning and decision making. Like a musical score, it can be expressed differently depending on how it's played."
We were eager to learn more about Heinemann's perspective on her unusual role in the artmaking process. We spoke to Gallery Director Megan Whitman on the process of choosing the work and Heinemann herself on the actual painting process. Scroll down to see images of the mural coming into being.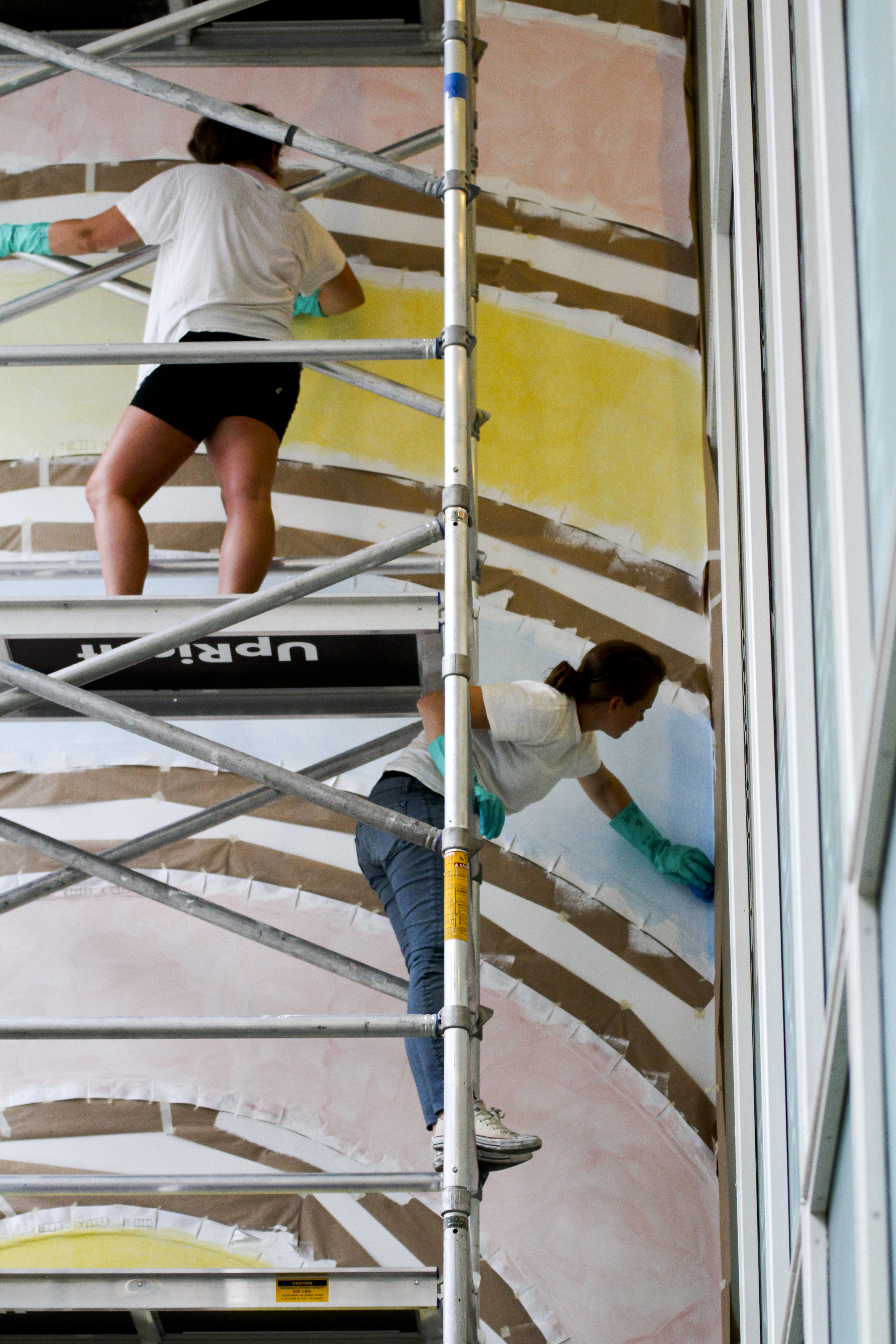 Huffington Post: Megan, what led you to install this particular work in the JCC?

Megan Whitman: We have always looked at art as a way of unifying the community and expressing its values, so when this opportunity with LeWitt came to us it was really a no brainer. The kind of work LeWitt created resonated with our ideas about collaboration and community.
We chose "Wall Drawing #599" because it is truly accessible to everyone. It is very bold and cheerful-- the circles sort of represent continuity and community, as well as how our differences make us stronger. The work's entire title is "Drawing #599: Circles 18" (45 cm) wide, from the center of the wall, with alternating white, yellow; white, red; and white, blue bands." The number 18 is an important number in Judaism-- it represents life-- so it seemed all the stars were aligned.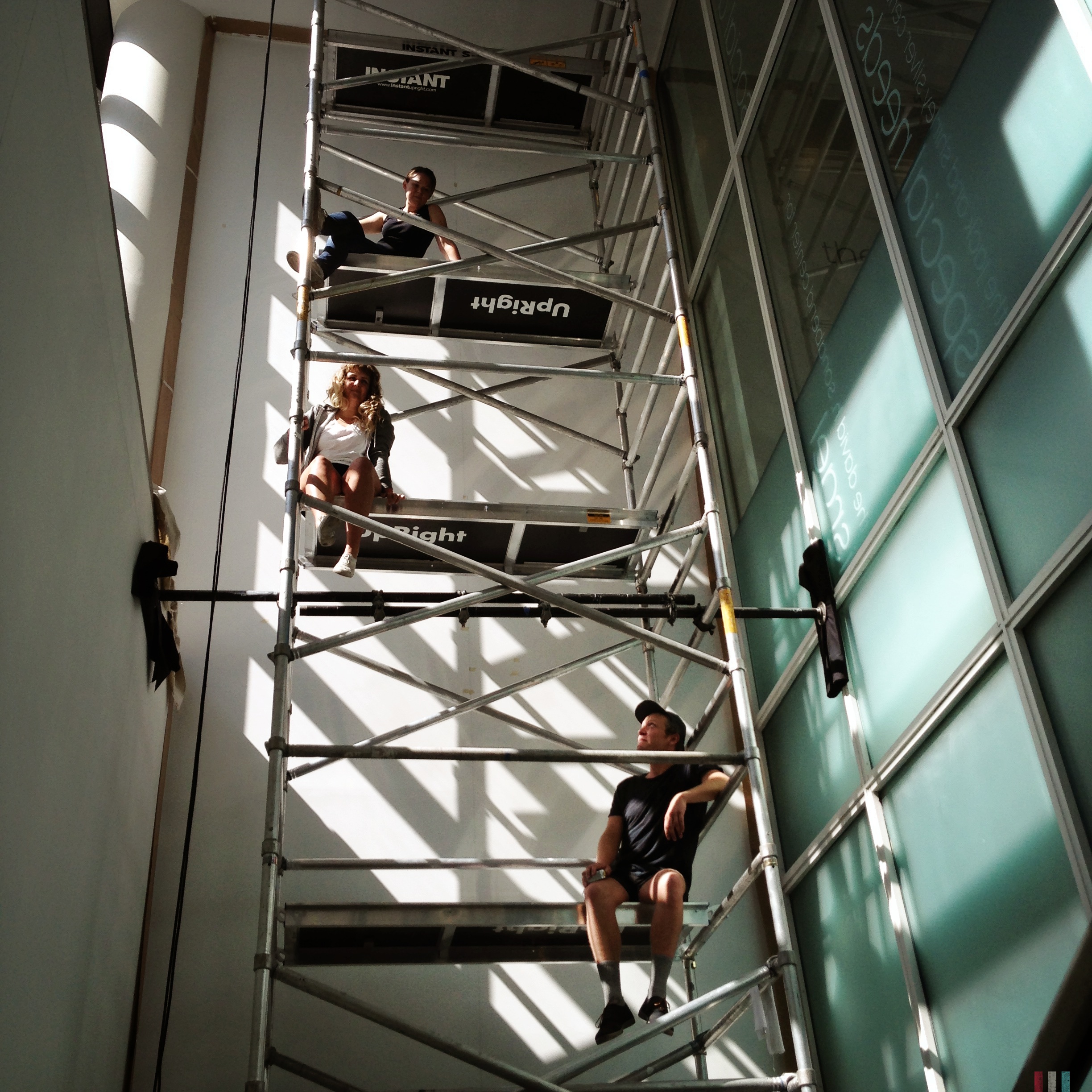 HP: Sarah, what is your background as an installation artist?

Sarah Heinemann: I've been installing Sol LeWitt wall drawings since 2000. My first project was for the LeWitt Retrospective at the Museum of Contemporary Art in Chicago. Since then I've installed wall drawings for galleries, museums, and private residences, including the long term installation at Mass MoCA.
HP: What was your opinion of Sol LeWitt before installing the work and did it change over the process?

SH: Sol was a huge influence before I started working for him. I thought his writings and ideas on conceptual art were exciting, and ended up being pretty formative in my studies. Probably like most art students, I was a huge fan. Executing the drawings has only strengthened my respect for his ideas.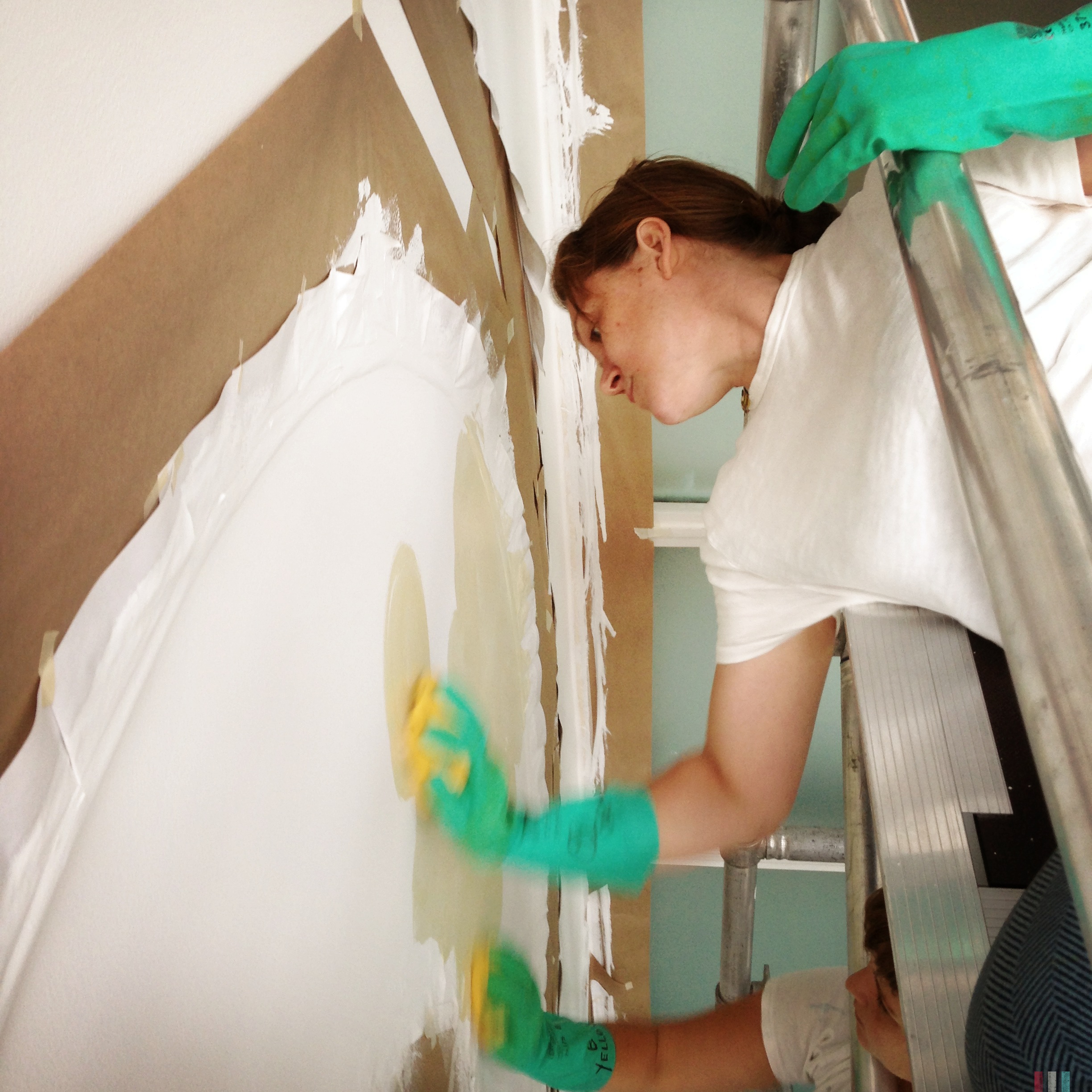 HP: How long did it take to install the piece? What was going through your mind throughout the process? Did you have to be extremely focused the entire time? Did you ever get bored?
SH: The drawing took 12 days to install. The process requires a great deal of focus and attention. There are parts that are boring and rote, other parts require a concentration and important decision making. Mostly it's really fun and exciting to have a hand in making the art work.
HP: Do you see the work as a spiritual piece?
MW: I certainly see it as a spiritual process. I think that the idea that the art was more important than the artist is something really powerful. Certainly I think the audience has a spiritual connection to his work. Repetition, pattern -- these are things that are really easy to hang on to.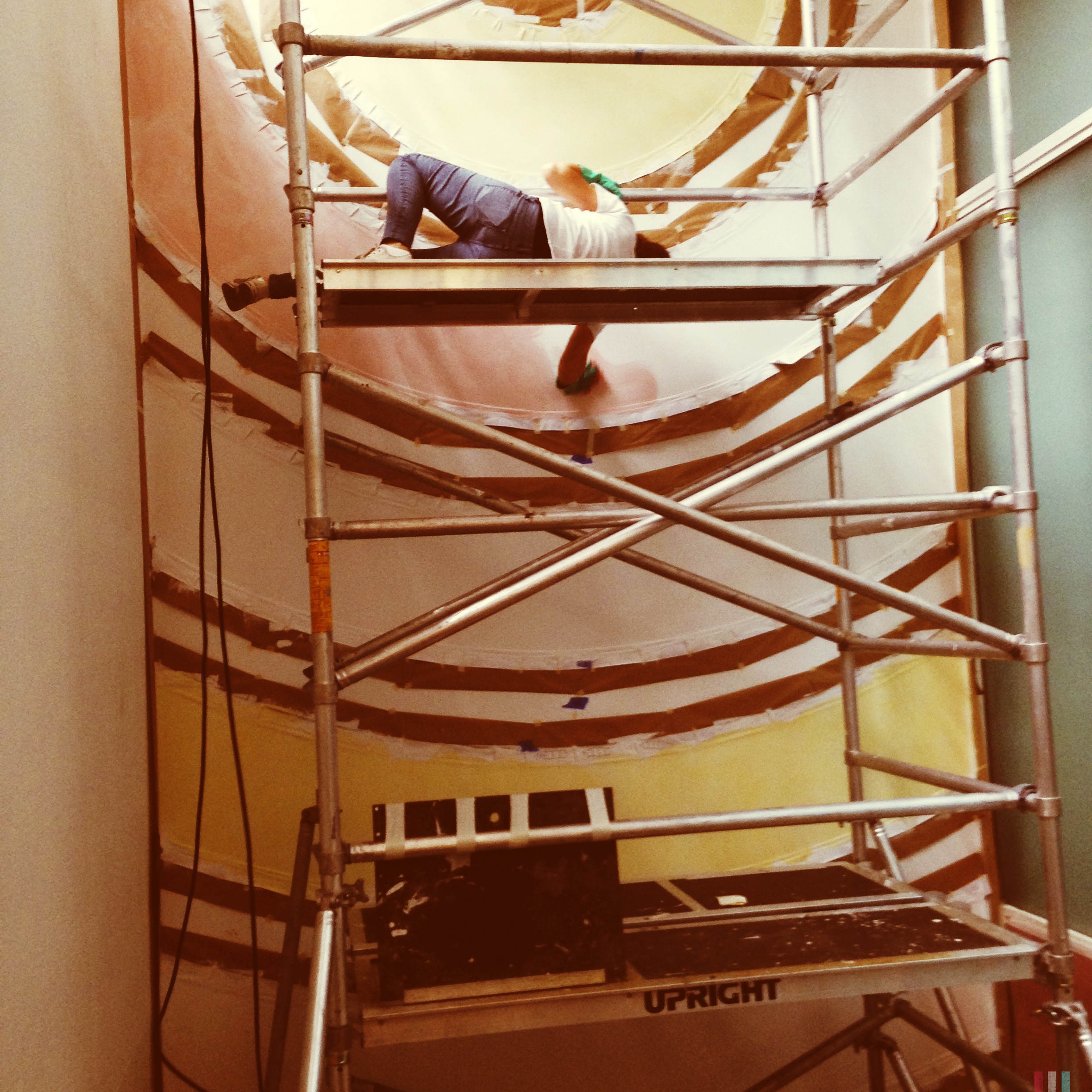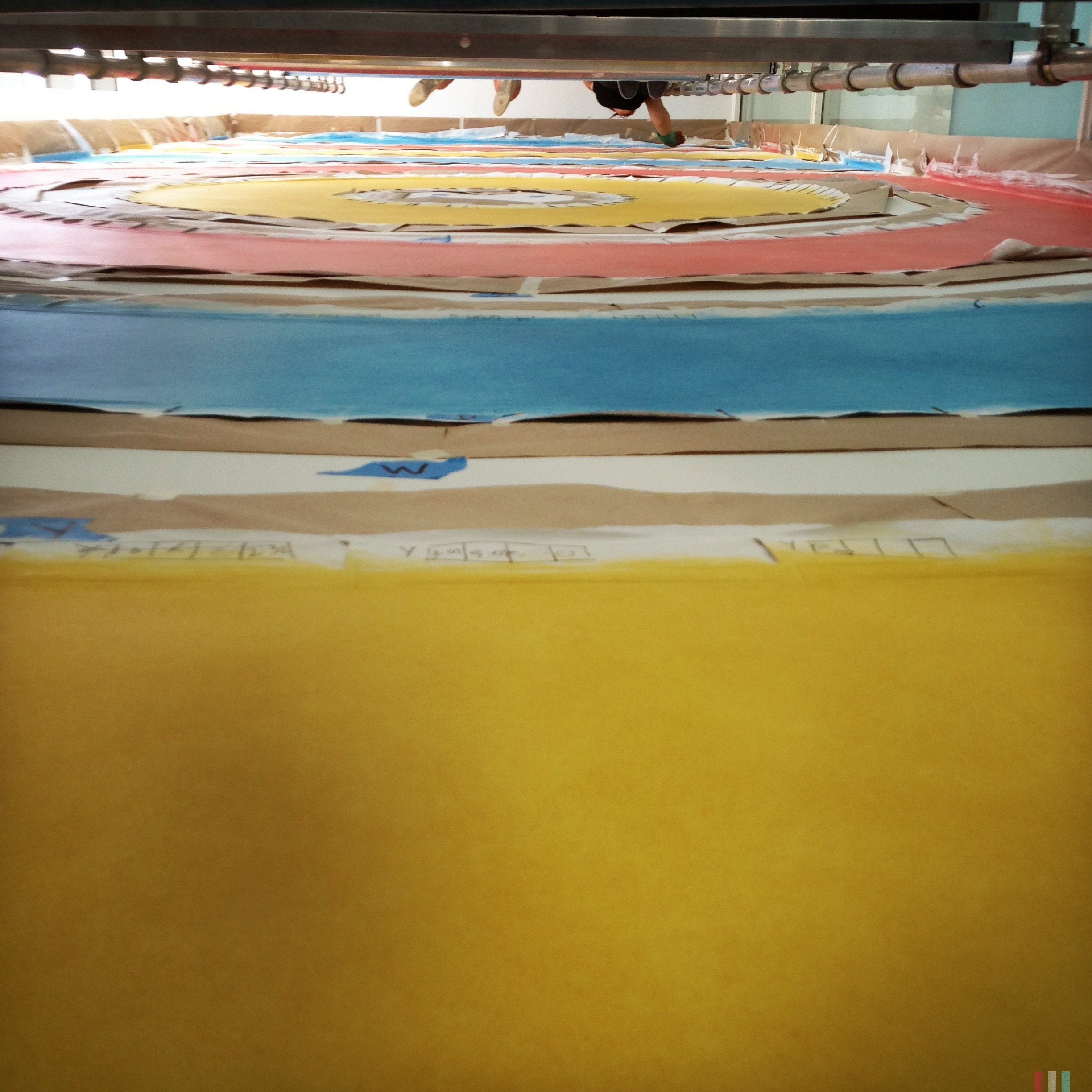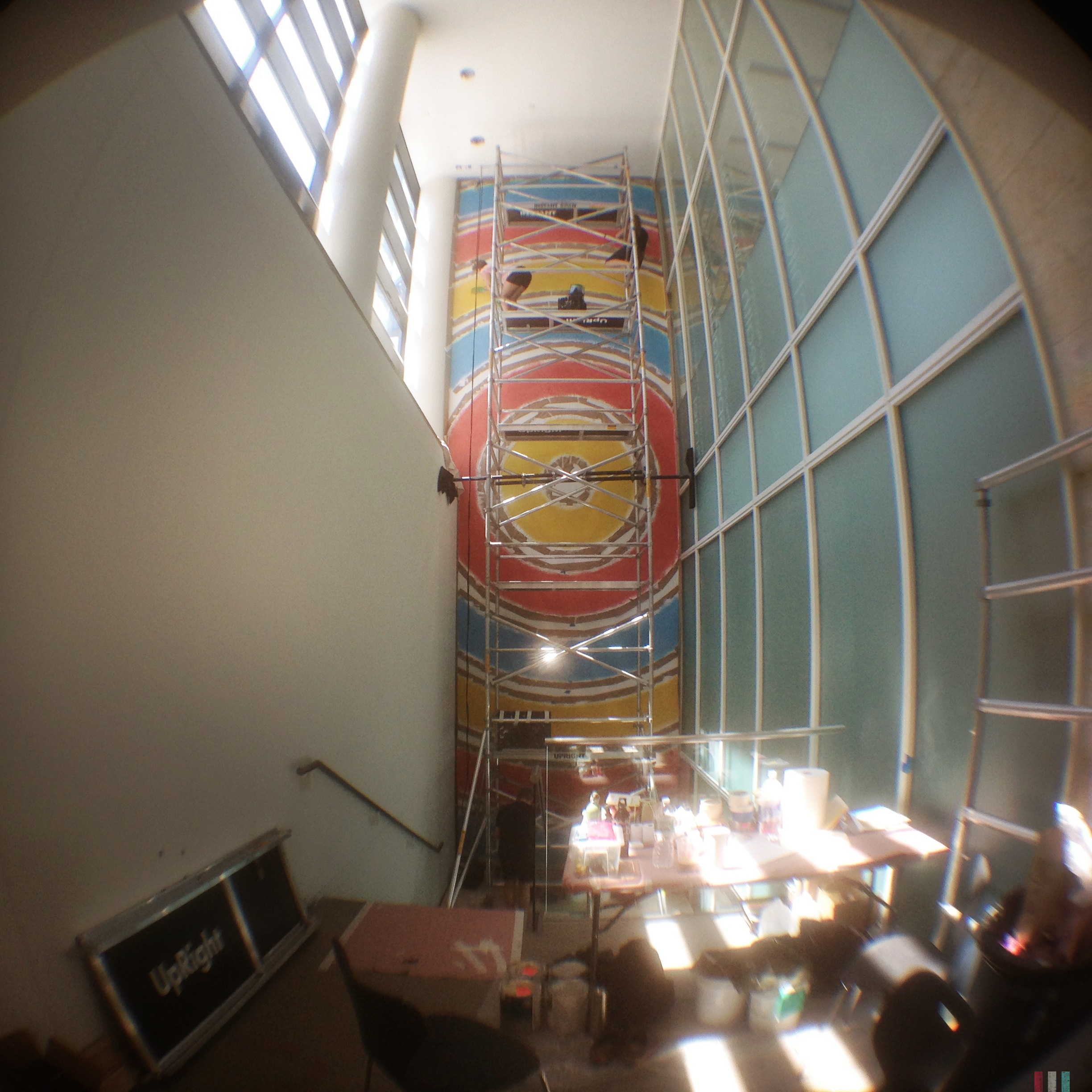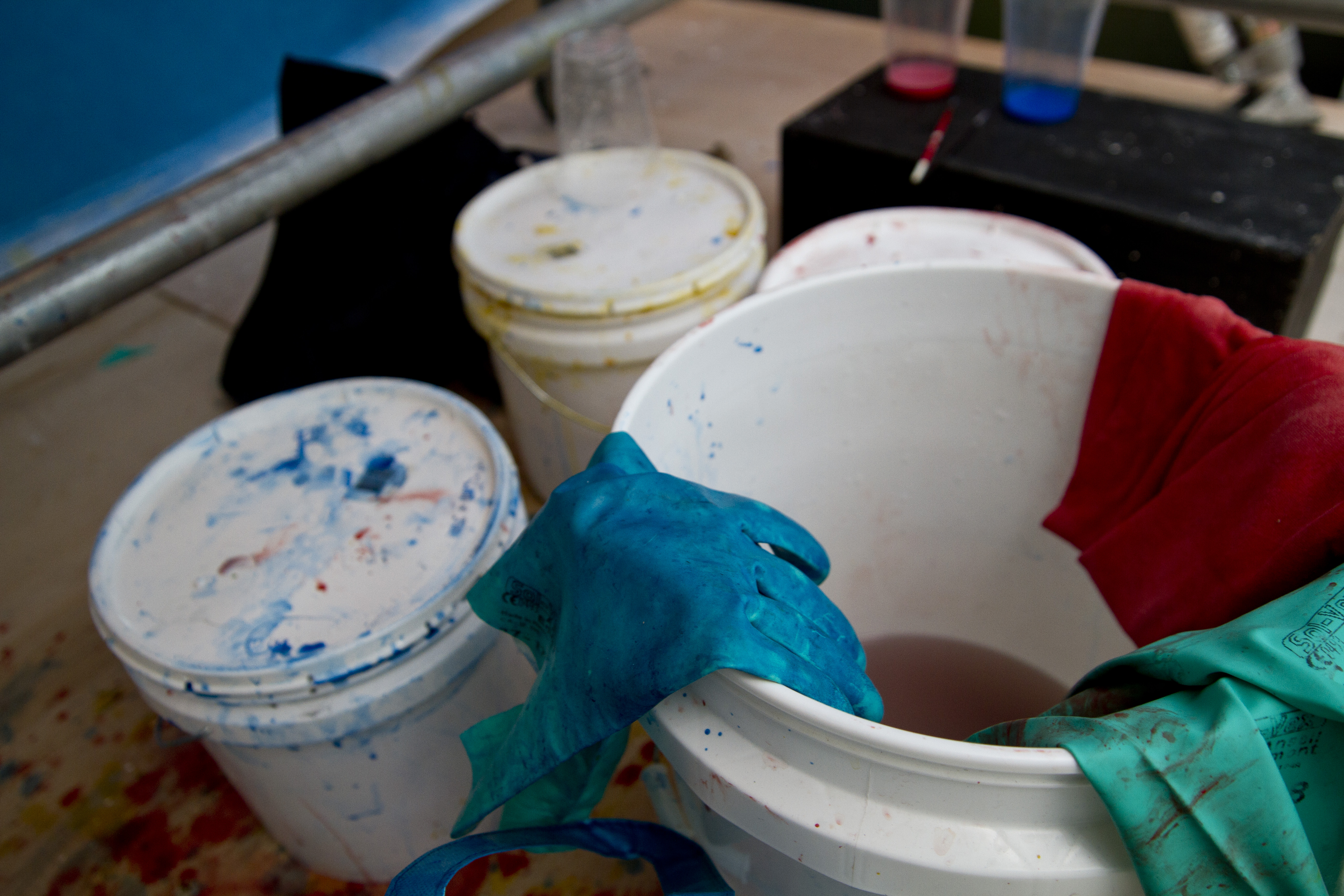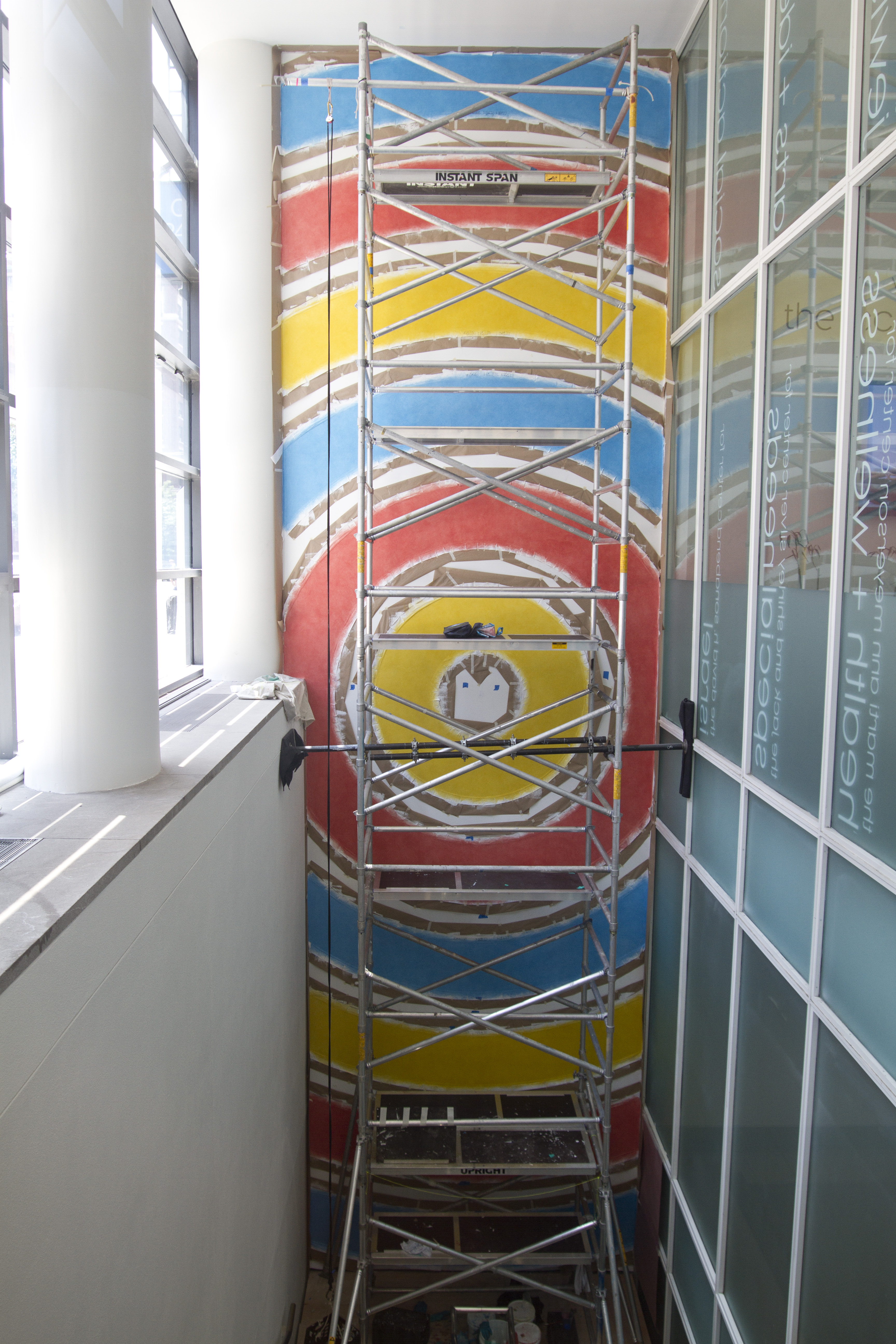 In conjunction with the installation of "Wall Drawing #599", the JCC will present "Sol Lewitt: Shaping Ideas," an exhibition in the Laurie M. Tisch Gallery at the JCC in Manhattan from August 15 through November 12, 2013.