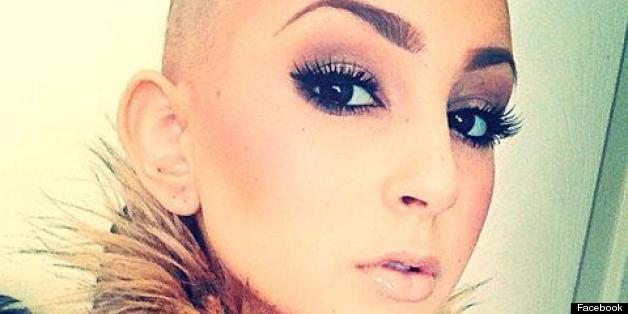 As relatives prepared on Thursday to say goodbye to Talia Castellano, the YouTube star who captured hearts across the world, they asked supporters to donate to the late teen's favorite cancer charity in lieu of flowers.
After a six-year battle with neuroblastoma and leukemia, Talia passed away on Tuesday morning – and left behind the exact legacy she hoped would live on. The spunky teen who demonstrated through her makeup tutorials how to remain beautiful and upbeat even while fighting a relentless disease will be remembered as the "bubbly girl who is the voice of cancer," just as she wanted.
Throughout her ordeal, Talia, who was named an honorary CoverGirl, garnered millions of views on her YouTube channel and used her widespread fame to bring much-needed attention to the plight of childhood cancer sufferers.
The lovable advocate focused her efforts on BASE Camp Children's Cancer Foundation, a Florida-based nonprofit that helps cancer patients and their families year round by providing meals, milestone parties and support groups.
Talia helped raise $125,000 for the organization so that it could build a permanent base in Central Florida and the nonprofit plans to dedicate a makeup room in her honor.
"She said she wanted to make her mark," Talia's dad Marc Winthrop told Today on Wednesday, "she wanted to leave her mark, and she did that."

BEFORE YOU GO
PHOTO GALLERY
Talia Joy Castellano's Youtube Videos