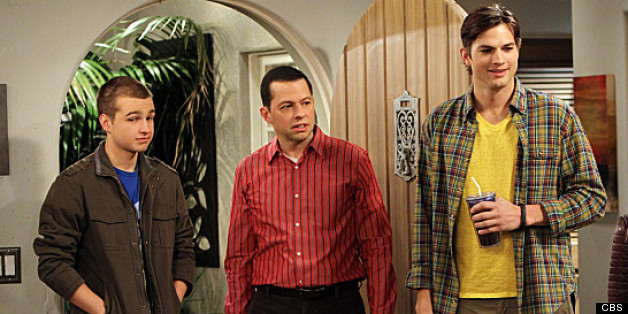 "Two And A Half Men" is a half a man down: Angus T. Jones has been removed from the show's opening credits, according to TVLine.

The site is reporting that the show's opening song now features Jon Cryer (Alan) and Ashton Kutcher (Walden) without Jones, who plays Jake.
Jones famously slammed the long-running CBS series last fall in a video interview with the religious website Forerunner Chronicles.
"If you watch 'Two and a Half Men,' please stop watching 'Two and a Half Men,'" Jones said. "I'm on 'Two and a Half Men,' and I don't want to be on it. Please stop watching it, please stop filling your head with filth."
Although he's set to recur in Season 11, Jones was bumped from his series regular spot, possibly to make room for the show's new character, Charlie's long-lost lesbian daughter.
CBS did not immediately return HuffPost's request for comment.
"Two and a Half Men" premieres Thursday, Sept. 26 at 9:30 p.m. ET on CBS.
CORRECTION: This post has been edited to correctly state the name of Ashton Kutcher's character on "Two and a Half Men."