If this isn't a dog lover's dream come true, we don't know what is.
These three happy pups (Lancelot, Cedric and Ivanhoe) were riding sidecar in retired plastic surgeon John Frist's motorcycle yesterday in Nashville, Tenn., when real estate entrepreneur Jonathan Harris snapped this photo on the way to a meeting.
(Story continues below)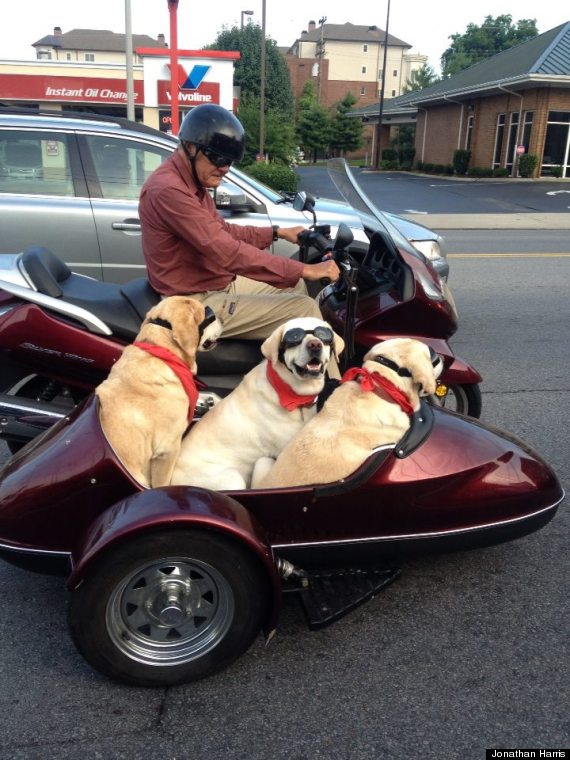 (You can see another picture of the happy bunch here.)
Frist told us over the phone on Friday that there's actually a fourth dog also riding in the sidecar, Percival, who isn't visible in the photo.
"I take them to Starbucks for a cookie and then we go to a frozen yogurt place where they all lick out of one spoon," Frist said.
By the way, if you want to get a pair of goggles for your own dog, there's a company that does just that.
(hat tip anotherdaze1 on Reddit)
This entry has been updated with new details.