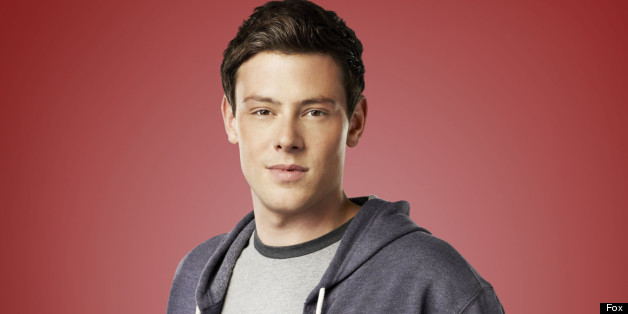 In light of the death of "Glee" star Cory Monteith, Fox has decided to delay the start of production on Season 5 of their hit series until the beginning of August, pushing back the premiere date to Thurs., Sept. 26, a week later than it was originally scheduled.
Monteith played Finn Hudson, a recent graduate of McKinley High who kicked off the series by pulling double-duty as the school's star quarterback and a member of the much-maligned glee club. In the show's most recent season, he'd becoming glee club coach and was studying to be a teacher.
"Glee" handled Monteith's absence from the show for several episodes last season when the actor voluntarily checked himself into rehab for substance addiction in April. Monteith's sudden death on July 13 in Vancouver -- later determined to have been caused by a toxic mix of heroin and alcohol -- left fans mourning, but also wondering how the show would handle wrapping up Finn's storyline.
HollywoodLife.com is reporting that the show could possibly keep the character of Finn alive for a few more episodes in Season 5 by using old footage.
There has been talk about writing the first few episodes around old footage of Cory from the show and actually have Finn be alive for a bit in order to lead into a more emotional goodbye -- so it doesn't feel sudden. The producers are weighing what the cast and his family think of the idea, and of course Lea Michele, to see if it's at all plausible to attempt. Regardless, they want to do any angle with dignity.
Earlier this week, a source close to production told Hollywood Life, "It's easy to say there will be a tribute episode, and the season will be dedicated in his honor. Cory will have a never-ending connection to the legacy of the show; it will be handled delicately and with the utmost respect. The whole situation is just completely awful, and those [issues] will be addressed … but its safe to say, in the current state people are in over his death, that it will take some time."
When Monteith's death was confirmed, there was an outpouring of love from celebrities reacting to the sad news, and reactions from several "Glee" co-stars as well.
A rep for Lea Michele, his love on- and off-screen, asked for privacy during this "devastating" time. Other "Glee" co-stars mourned the loss more publicly: Matthew Morrison performed a show in honor of the late actor; Naya Rivera said he "always will be a part of my own family"; Jane Lynch -- who has been very vocal about her own sobriety -- went on "The Tonight Show" and talked about Monteith, calling him a "real bright light"; and Dianna Agron said, "He had a smart, curious mind, he was an enormous talent."
How do you think they'll wrap Finn's storyline on "Glee"?
PHOTO GALLERY
Glee Episode Stills