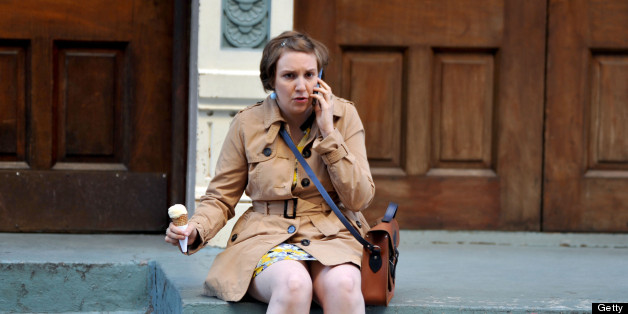 We were excited to hear that Lena Dunham's "Girls" received five Emmy nominations this year -- two of them for Dunham herself.
And we loved Lena's typically nonchalant response to her nominations, for lead actress in a comedy series and directing the episode "On All Fours." "I honestly woke up to a call from my publicist, and I was like, 'What did I do now? What did I say that's been taken heinously out of context, and I now have to decide whether or not to release a statement about it?,'" she told the New York Times.
She also joked about how her much-discussed on-screen fling, Patrick Wilson, reacted to the news: "Patrick Wilson and I got some croissants and we're just hanging around the garden and reading some old issues of The Believer."
And Adam Driver's reaction is exactly what we'd expect from his on-screen counterpart, Adam Sackler -- which makes us adore the actor even more:
I called [Adam] and he answered in his usual way. He was like, "Hello?" I was like, "You got nominated for an Emmy." And he was like, "I heard." But he's insanely happy. He's having his calm ex-Marines reaction.
The show was nominated for four Emmys in 2012, and took home three Golden Globes earlier this year. We'll see whether Dunham has another award to add to her collection come September.
BEFORE YOU GO
PHOTO GALLERY
Are These Quotes About "Girls" Or "Sex And The City"?