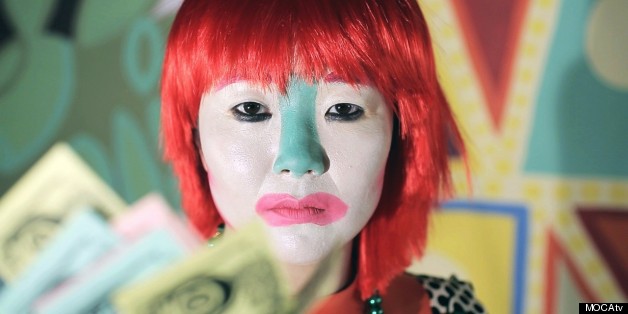 Many conventional works of film and literature explore the corruptive forces of fame and power, yet none of those look anything like this.
"LIVE NUDE DANCING" is the over-saturated, bizarro music video from the vivid imagination of L.A.-based choreographer Ryan Heffington, along with animator Johnny Woods and photographer Daniel Trese. The video, commissioned by MOCAtv and presented by cultureEDIT, riffs off Heffington's recent collaboration with flat-happy painter Nolan Hendrickson, entitled "KTCHN."
In the work a recently discovered starlet becomes consumed by his obsession with fame, his performances falling more and more into states of desperation. In typical "KTCHN" fashion the video fluctuates to the beat between live action, animation, drag, performance and real life.
Check out the best dance party you weren't invited to above and let us know your thoughts in the comments.
PHOTO GALLERY
LIVE NUDE DANCING