Google CFO Patrick Pichette wasn't messing around on Thursday when he said that we'd see the Moto X -- the highly anticipated smartphone from Google-owned Motorola -- within "weeks."
Motorola on Friday afternoon sent out press invitations to a Moto X event in Manhattan on Thursday, Aug. 1, which suggested that the phone is set to be unveiled in a matter of days. The invitation did not specify when the phone might be available to consumers.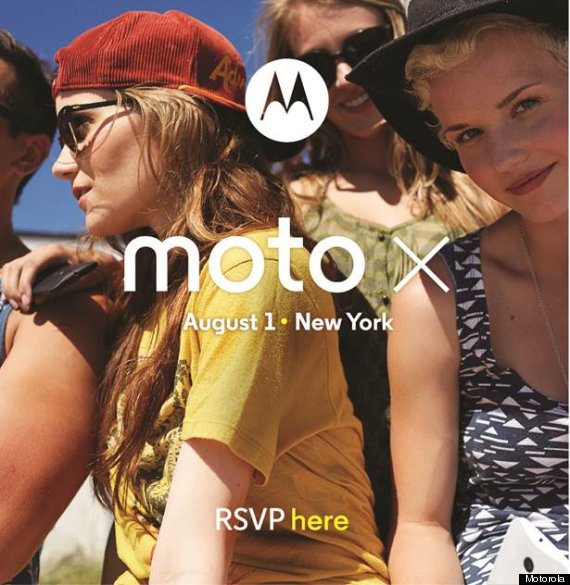 Google bought Motorola Mobility in 2012, and the Moto X is the first smartphone Motorola has fully developed since the $12.5 billion acquisition.
Both companies have remained mum on the details, although Eric Schmidt, executive chairman of Google, was spotted using one at a conference in Sun Valley, Idaho, last week.
A full-page ad earlier this month announced that the Moto X will be the first smartphone that's "designed, engineered and assembled in the USA." The ad also claimed the Moto X will be "the first smartphone that you can design yourself."
According to ABC News, people will be able to customize the phone with a variety of colors and engrave messages on the back of the phone.
A promotional video leaked over the weekend showed that one can perform a range of tasks, like getting directions and setting an alarm, by using voice commands. The woman in the video is able to put the phone in camera mode by moving her wrist twice.