A self-proclaimed "slow reader" surprised a library in Ohio by returning an overdue book -- 41 years late.
Champaign County Library posted a picture to Facebook on Wednesday of the book titled "The Real Book About Snakes," along with a note and $299.30 in cash.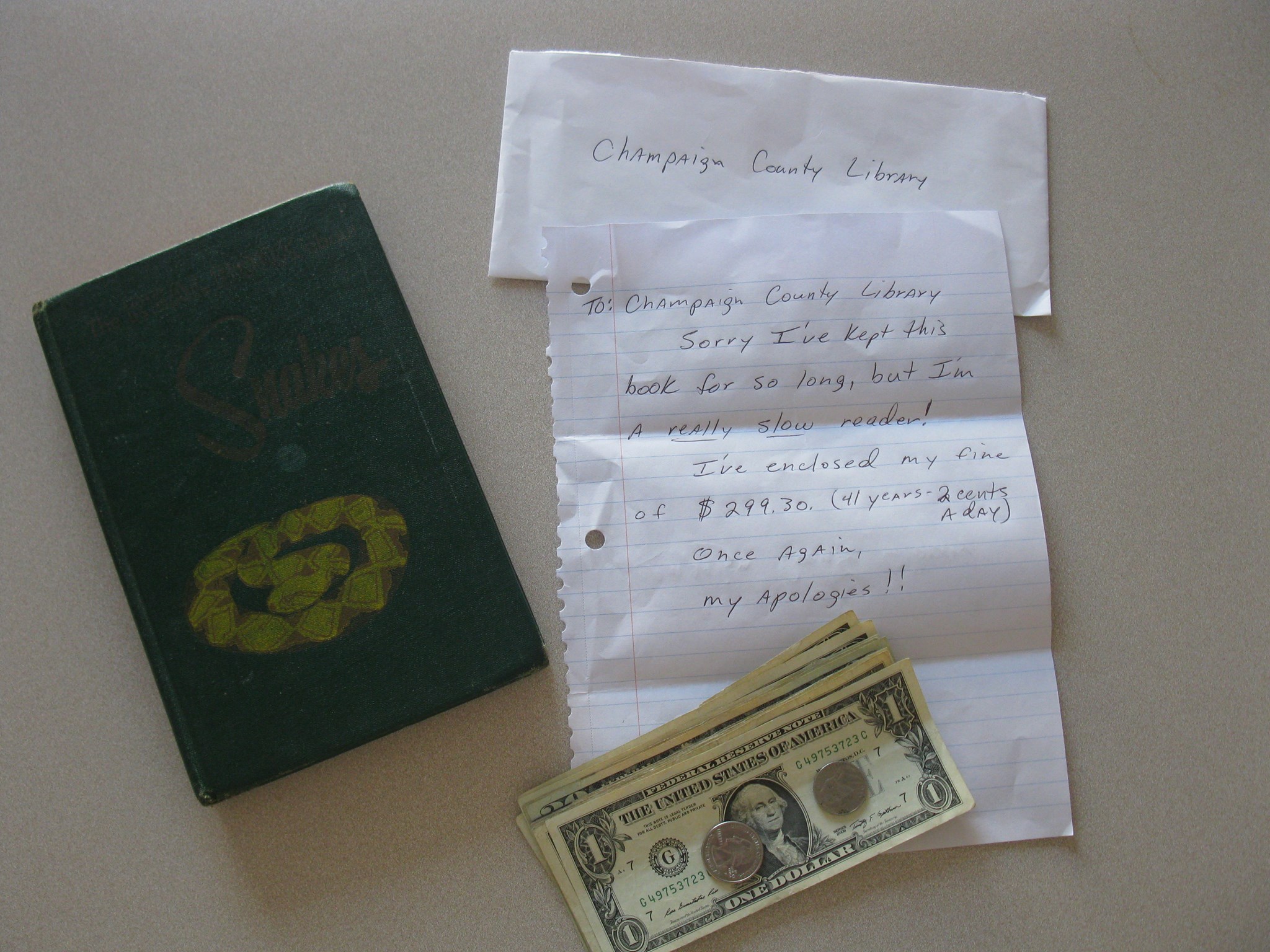 (Credit: Facebook/Champaign County Library)
"Sorry I've kept this book so long but I'm a really slow reader!" the anonymous person wrote. "I've enclosed my fine of $299.30 (41 years - 2 cents a day). Once again, my apologies!!"
The book was originally due July 17, 1972, according to the library's Facebook page. Ty Henderson, the library's director, told WDTN that he was amazed by the returner's honesty.
"He didn't like just like return it and not pay, he paid the money. That's awesome. That's honesty," Henderson said. "He didn't throw it to the wind and say, 'Oh it's 41 years, they're not going to know.'"
It's not the first time a long overdue book has found its way home. In February, "Fire Of Francis Xvier" was returned to the New York Public Library 55 years late.
H/T msnNOW
BEFORE YOU GO
PHOTO GALLERY
Random Acts Of Kindness