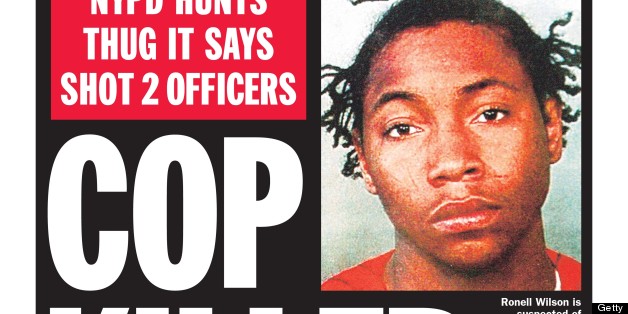 The mother of the man who killed two NYPD undercover officers testified Thursday she would be devastated if the jury decided to give him the death penalty for his crimes.
"It would hurt, it would just hurt," an emotional Cheryl Wilson Hadden testified in U.S. District Court in Brooklyn. "It would, I guess, would kill me, just like anybody else."
Hadden, 54, was testifying in a special death penalty phase of the case against her son Ronell Wilson, 31, who was convicted in 2006 of killing NYPD officers James Nemorin of Baldwin Harbor and Rodney Andrews of Middle Village during an undercover drug buy on Staten Island in 2003.
The original jury in the case decided on the death penalty for Wilson but that punishment was overturned by an appeals court because of an improper summation by Brooklyn federal prosecutors. The current proceeding is a retrial of the penalty phase of the case.
Under questioning by defense attorney Richard Jasper, Hadden reiterated details of her life of crack and alcohol abuse while she was a parent to five children. She admitted becoming belligerent with child welfare officials when they decided to temporarily take her children from her and her family.
"I went crazy, started cursing everyone out," Hadden recalled.
When Ronell Wilson was about 6 or 7, Hadden said he was placed in a psychiatric ward at Elmhurst Hospital Center. Hadden testified she objected to having him placed in a longer-term care facility because she believed it wouldn't do much good.
After 21/2 years in a rehab program in Queens, Hadden said, she turned her life around and was able to regain custody of her children.
In a voice that was barely audible at times, Hadden had to pause and struggled to maintain her composure when Jasper asked her about how she would feel if the jury decided her son should die.
After she gave her answer, Hadden grabbed a tissue from a box on the witness stand and walked out of the courtroom, dabbing her eyes, her face contorted with emotion.
Prosecutors and defense attorneys told Judge Nicholas Garaufis they expected to have closing arguments on the penalty phase on Tuesday.
The defense is ending its case without calling Nancy Gonzalez, the federal prison guard from Long Island who conceived a child with Wilson last year. ___