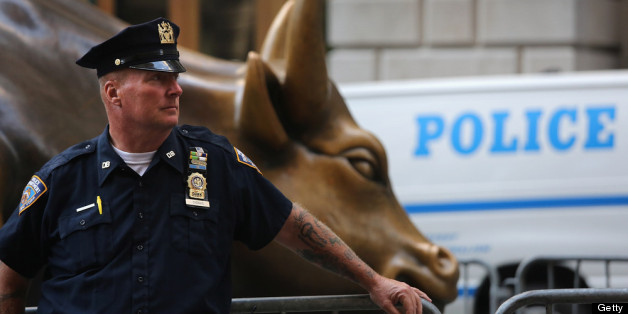 Good news, Wall Street: Your top watchdog is too much of a hot mess to police you properly, according to a new study by another government watchdog.
Current and former employees of the Securities and Exchange Commission complained of "low morale, distrust of management, and the compartmentalized, hierarchical, and risk-averse nature of the organization" in a new study by the nonpartisan Government Accountability Office released on Thursday. The GAO said the SEC has an organizational culture that "is not constructive and could hinder its ability to effectively fulfill its mission."
The SEC now has a new chair, former federal prosecutor Mary Jo White, who just took over the agency in April. The GAO said the SEC has begun to take steps to fix its problems, and has agreed to pursue several additional recommendations outlined in the report.
The news comes as the SEC is desperately trying to justify its existence with the trial of Fabrice "Fabulous Fab" Tourre, a former Goldman Sachs banker who the agency claims misled clients about the nature of a toxic mortgage security before the financial crisis. So far, that trial has been a disaster for the SEC, with its star witness shooting holes in the case and jurors falling asleep.
Meanwhile, the agency is woefully underfunded and outgunned technologically by the high-speed traders that have come to dominate trading.
The SEC asserts that it has at least been aggressive in holding Wall Street accountable for the financial crisis. It has brought civil charges against 157 institutions and people for misdeeds leading to the crisis, including 66 top executives, and has extracted $2.68 billion in penalties and profit clawbacks.
Then again, that $2.68 billion is a sad pittance compared to Wall Street's profits and the trillions of dollars in damage done to society by the crisis. Meanwhile, the SEC has cut deals with banks such as Goldman Sachs and Citigroup that have let those banks get off without admitting or denying wrongdoing, a practice it has only recently agreed to change, in a limited way, after years of criticism.
The SEC is also woefully behind on writing new rules under the Dodd-Frank financial reform act. The agency has finished a little more than a third of the new rules it needs to write and has missed deadlines for writing more than half of those rules, according to the latest tally by the law firm Davis Polk.
There have been some improvements at the agency, to be sure. For example, employees are apparently no longer just looking at porn all day. No, according to an SEC internal investigation last year, employees have moved on to downloading music and failing to safeguard sensitive information or protect their computers against malware. Baby steps, people!
BEFORE YOU GO
PHOTO GALLERY
10 Bankers Behind Bars