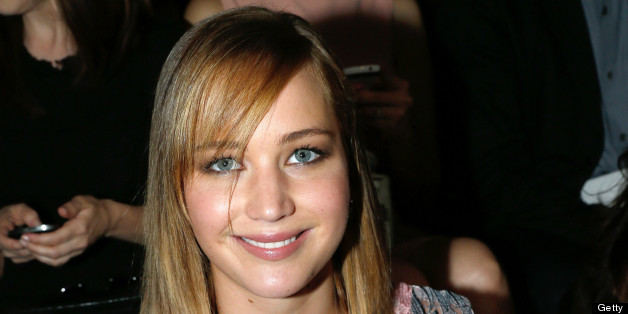 If Shailene Woodley truly is the next Jennifer Lawrence, what better person for the 21-year-old "Divergent" star to seek advice from than the 22-year-old Lawrence herself?
In an interview with Vanity Fair's Julie Miller at Comic-Con on Thursday, Woodley revealed that Lawrence did provide her with some counsel just before Woodley signed up for the highly anticipated YA adaptation, which many are already calling the new "Hunger Games."
"She gave me really beautiful advice and said that I should definitely take it," Woodley said, before elaborating on Lawrence's words of wisdom. "[She said] it will be the best thing that ever happened. But don't be an idiot, do a sex tape, or do drugs. And go to Whole Foods when your movie opens."
Woodley said she was hesitant about signing on for "Divergent" because it meant being locked in for two other possible films after the initial release. (Author Veronica Roth will release the third book in the "Divergent" series this fall.) Lawrence had similar concerns with "The Hunger Games."
"When I was almost going to turn this down because it was too big, my mom told me I was being a hypocrite, because I loved the story, loved the characters and I truly believe in the message that these films are bringing," Lawrence told Moviefone in an interview last year. "I think if you sign on to the right franchise [you're OK]. I don't feel like a slave to anyone. I feel like I'm very passionate about this story and what it means about our world and about humanity. It's something I want to talk about, I want people to see, and I'm proud to put my name to it."
Unfortunately, despite the interaction between Woodley and Lawrence, the two stars haven't actually met in person -- a blow to those itching to start a Tumblr page for the pairing. (Suggested URL: shainnifer.tumblr.com.)
For more on Woodley, head to Vanity Fair.
[via VF.com]
BEFORE YOU GO
PHOTO GALLERY
Comic-Con 2013