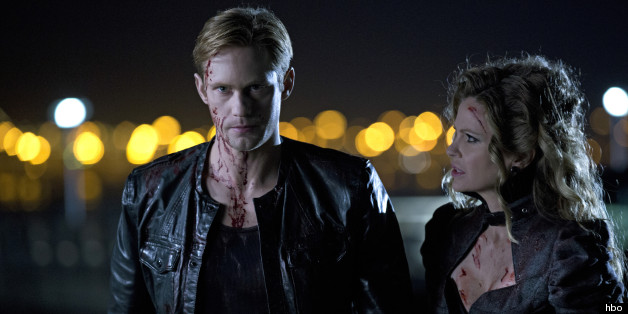 Get ready for tears, "True Blood" fans: Michael McMillian, who plays Steve Newlin, says a surprising death will mean big changes for the HBO series.
"I obviously can't say who it is, but I was definitely surprised when I found out," McMillian told Hollywood Life, noting that it "changes the tone of the show" entirely.
Season 6 of "True Blood" has already proved to be an exciting one, and Stephen Moyer -- who plays Bill Compton and directed a some of the season's episodes -- warned Du Jour magazine that Season 6 would be a shocking one.

"I hesitate to say this, but I think we've got a really great season," he said. "Obviously I have the benefit of being behind the curtain now that I'm directing, so I know a lot of stuff prior to the other actors and I've seen some footage. I'm excited and I think there's a real sense of early 'True Blood' about some of the episodes. It's hard to stay shocking, but I think we've managed to do that."
"True Blood" airs Sundays at 9 p.m. ET on HBO.
PHOTO GALLERY
"True Blood"