Vanessa Hudgens must have a Google alert set for her name because after being praised for her all-white, midriff-baring ensemble earlier this week, Hudgens played repeat with yet another all-white, midriff-baring outfit last night.
Hudgens was spotted at the Ischia Global Fest allegedly getting flirty with her director friend Eli Roth. The 24-year-old actress and Roth also spent the day together on a boat, alongside several bikini-clad blondes.
Ah, the life of the rich and famous.
PHOTO: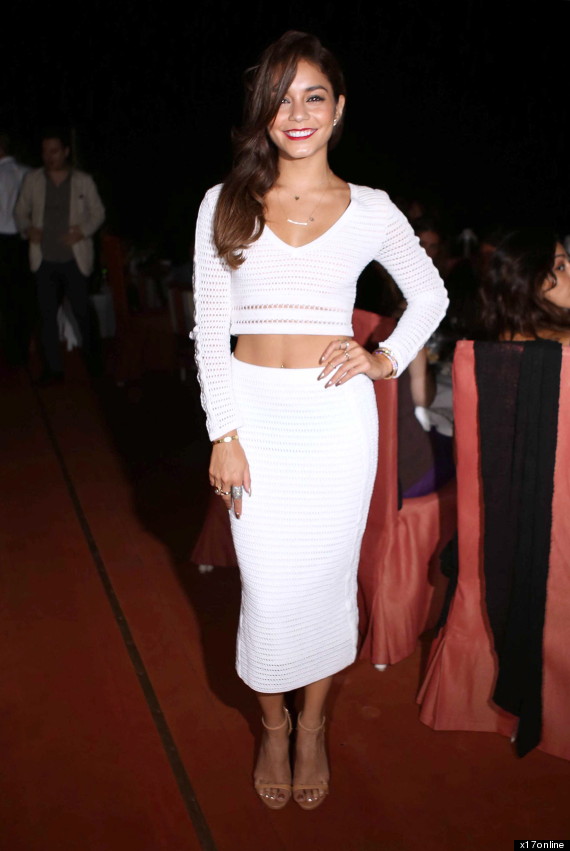 BEFORE YOU GO
PHOTO GALLERY
Celebs In Crop Tops