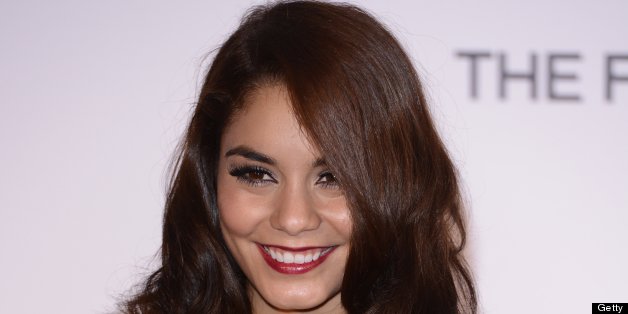 Vanessa Hudgens stepped into the shoes of a teen prostitute for her new role in "The Frozen Ground," a part she studied for by meeting her character's real-life counterpart.
"It was completely influenced by her," Hudgens said during an interview with Digital Spy when asked about their interactions. "She told me everything about her whole entire life, from her earliest memories to where she's at now, and it was great. I remember recording it and listening to it on repeat so it would sink into my subconscious and I could become her."
"The Frozen Ground" depicts a 17-year-old prostitute who prompts a manhunt for a serial killer who held her hostage. Hudgens says the story may ring a little too true for her character's inspiration.
"I'm not sure I would put her in front of that screen and have her watch it," the actress said of the former prostitute on whom her character is based. Hudgens said her goal was simply to play her as "real and loving" and "a girl with a golden heart."
The movie hits U.S. theaters on Aug. 23 and will be released on demand that same day. Head over to Digital Spy to watch Hudgens' full interview, and check out the "Frozen Ground" trailer below.
BEFORE YOU GO
PHOTO GALLERY
Ashley Tisdale & Vanessa Hudgens, A Best Friendship