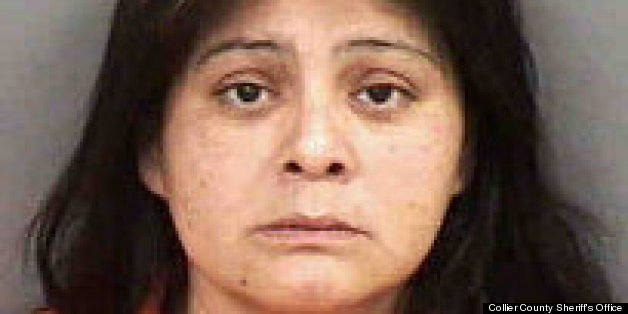 Strike tree, she's out!
Police say Veronica Doctor, 45, was attempting to run over her ex-boyfriend with her car -- but she crashed into a tree instead, the Miami Herald reported.
The Hollywood, Fla. woman drove to the home of her ex, 24-year-old Eliezer Alce, at around 2 a.m. Tuesday morning. Alce refused to come outside until he noticed Doctor was driving around in circles on his lawn.
The two got into an argument over Doctor allegedly driving drunk, according to WINK News. Alce told deputies that when he tried to walk away, his ex pursued him in her car and crashed into a tree as he jumped out of the way.
Police and emergency responders got to the house 15 minutes later, CBS Tampa reported. Medics say that Doctor was drunk, with a BAC of .259.
She is charged with aggravated assault and driving under the influence.