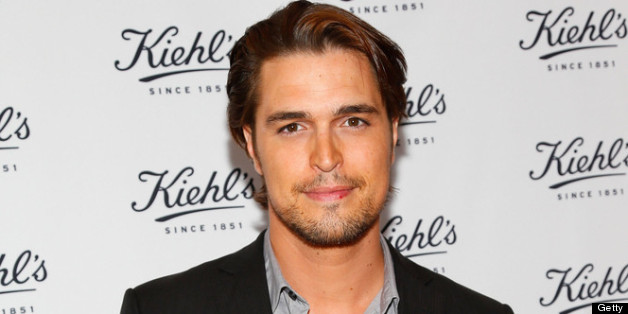 The "Revenge" Season 3 premiere just got bigger. "The Bible" star Diogo Morgado, who played Jesus Christ in History Channel's hit miniseries, will appear as a doctor when the ABC drama returns, TVLine reports.
According to the site, Morgado will play Dr. Jorge Velez in "Revenge's" Season 3 premiere, which airs on Sun., Sept. 29.
Morgado is hardly the only "Revenge" newcomer: "Pan Am" alumna Karine Vanasse booked a multi-episode arc in Season 3 of "Revenge," Deadline reports. The French-Canadian actress will play Margaux, a French businesswoman who comes to town to start a magazine and has a past with Daniel (Josh Bowman), according to the site.
Last week, ABC announced that former "Smallville" favorite Justin Hartley joined "Revenge" as Victoria Grayson's (Madeleine Stowe) firstborn son. The actor, who recently starred on The CW's "Emily Owens, M.D.," will play Patrick, the long lost son that 16-year-old Victoria gave to a nun when he was only 6 months old so that she could attend art school in Paris.
Patrick was technically introduced in "Revenge's" Season 2 finale in May when Victoria opened her front door and dropped her glass of red wine at the sight of Patrick (whose back was turned to the camera). Though the audience previously only heard his voice say, "Hello, Mother," fans will get to see him in the flesh in the "Revenge" Season 3 premiere this September.
Though Morgado, Vanasse and Hartley are joining the "Revenge" Season 3 cast, the ABC drama is also dealing with a few departures. The network previously confirmed that Ashley Madekwe (Ashley Davenport) and Connor Paolo (Declan Porter) will not return as regulars in the upcoming season. Plus, creator Mike Kelley stepped down as showrunner and "Revenge" writer Sunil Nayar will be taking over for Season 3.
Are you excited for the Season 3 premiere of "Revenge"? Who are you most looking forwarding to seeing on the show: Morgado, Vanasse or Hartley? Sound off in the comments!
"Revenge" Season 3 premieres on Sunday, September 29 at 9 p.m. ET on ABC.