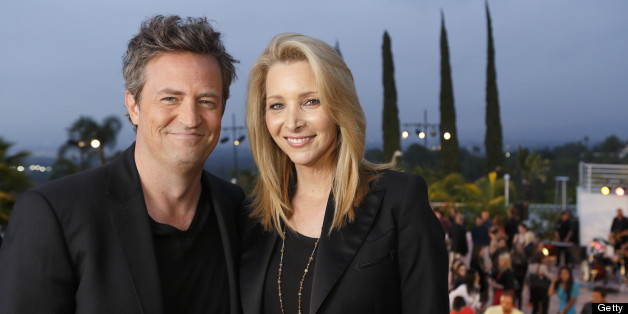 It's a "Friends" reunion on "Piers Morgan Live" when Matthew Perry guest hosts.
UPDATE: Originally thought to air on Monday, July 22, this episode -- featuring Perry hosting his "Friends" co-star Lisa Kudrow. and ex-girlfriend-turned friend Lauren Graham -- will actually air on Friday, July 26.
Aaand this just in: my @PiersMorganLive with @MatthewPerry will air on Friday, not tonight.
#liveinthetitledoesntalwaysmeanlive

— Lauren Graham (@thelaurengraham) July 22, 2013
I will be guest hosting for Piers Morgan on Monday. My guest will be Lisa Kudrow, Lauren Graham and lots of experts on Drug Court.
CNN!

— matthew perry (@MatthewPerry) July 19, 2013
Piers Morgan - http://t.co/vbuAjcpfnP

— matthew perry (@MatthewPerry) July 19, 2013
Perry recently appeared opposite Kudrow on NBC's "Hollywood Game Night." They were on opposing teams. On "Go On," Perry's recently canceled comedy, Graham guest starred as Perry's old friend from college.
BEFORE YOU GO