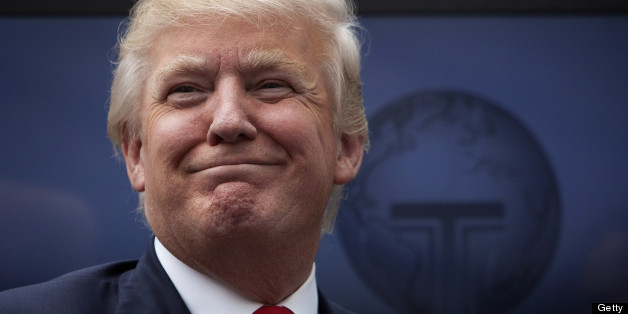 Donald Trump loves to give orders, even to companies he doesn't control. On Monday, Trump tweeted that he was happy that Apple seemed to be following his request to increase the size of iPhone screens.
Apple is finally considering a large screen for the I-Phone-they better get moving fast. When I told them to do this last year, they scoffed

— Donald J. Trump (@realDonaldTrump) July 22, 2013
Last April, Trump wrote on his official Facebook page that "Tim Cook must immediately increase the size of the screen on the iPhone... they better get it right fast because they will lose a lot of business." Back then, he apparently could spell "iPhone" correctly.
The billionaire businessman is reacting to a Wall Street Journal report that said that Apple's suppliers in Asia are working on larger-screen versions of its iPads and iPhones. The larger devices may never make it to market, but are reportedly being tested, according to the newspaper.
Samsung, with its large-screened smartphones, has steadily eaten into Apple's share of the global smartphone market since 2010. Samsung's Galaxy S4 measures 5 inches, while the iPhone 5 measures just 4 inches.
So is Apple actually listening to Trump's badgering, or just responding to the success of the Galaxy S4 and other larger phones? No one outside Apple can say for sure, but we do know one thing: Trump probably isn't the best person to get business advice from.
BEFORE YOU GO
PHOTO GALLERY
Apple's Coolest Patents