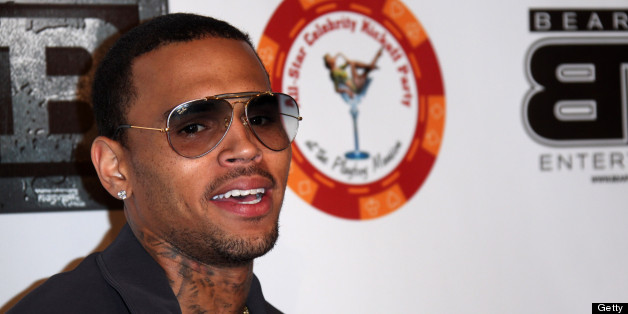 Does this mean Chris Brown is going extinct?
The recently troubled rapper showed off a new addition to his growing collection of ink last week. Brown gave fans a glimpse of his art via Instagram: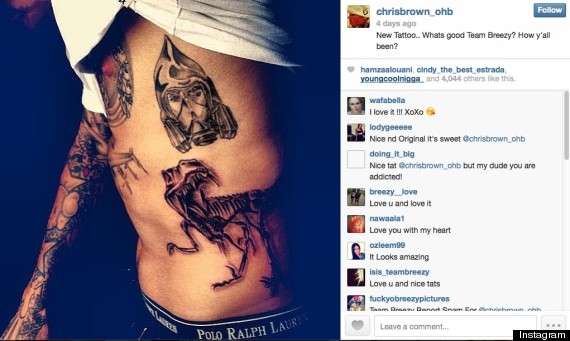 Cheesy nipple tattoo aside, what could the hidden meaning behind this T-Rex possibly be? Chris Brown is out for blood? He is willing to kill for glory?
Maybe he's becoming a skeleton of his former rebellious self. It could also be alluding to the frustrating conundrum of having a big body and little arms. There's just so much Brown is trying to communicate here.
Still, the dino is no match for last year's creative sugar skull (which some thought resembled a battered woman) etched across his neck.
BEFORE YOU GO
PHOTO GALLERY
Chris Brown and Rihanna