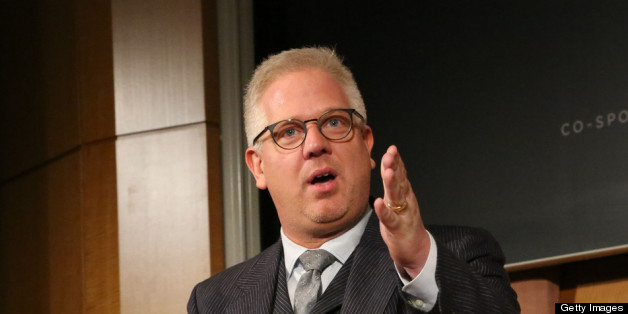 Glenn Beck wanted to get in on all the chatter surrounding Geraldo Rivera's nearly-naked selfie, apparently.
Rivera created a stir over the weekend when for some reason, he decided to share a shirtless photo of himself, with the note, "70 is the new 50." Beck mocked the Fox News host by tweeting a selfie of his own on Monday:
Okay 49 isn't 70. But still - check out my bathroom towel pic! Sorry ladies I just can't turn this off! pic.twitter.com/p7n0gnPV9n

— Glenn Beck (@glennbeck) July 22, 2013
The host was fully clothed in several layers, including a jacket, scarf, hat and a towel. Beck posed in front of a bathroom mirror and maybe even more ridiculously, took the photo with an iPad. He also weighed in on Rivera's message, writing:
Just can't imagine thinking "yes. I have got to just take a photo of me like this"http://t.co/LPWZRpdr1f

— Glenn Beck (@glennbeck) July 22, 2013
After you work hard to tweet the photo of you with the towel so low like Geraldo Rivera did, do you have the energy to face your coworkers?

— Glenn Beck (@glennbeck) July 22, 2013
Beck was, of course, definitely not the only person mocking Rivera over his selfie.
"That does not show the whole thing--the depth of despair," Tamron Hall said of a cropped version of the picture on Monday's "Today."
BEFORE YOU GO
PHOTO GALLERY
Faces of Fox News