The Hubble Space Telescope has served as inspiration for budding scientists everywhere looking to the orbiting astronomical contraption as a window into the final frontier. Sergio Albiac might not be a scientist, but the Barcelona-based artist seems to share that wide-eyed fascination.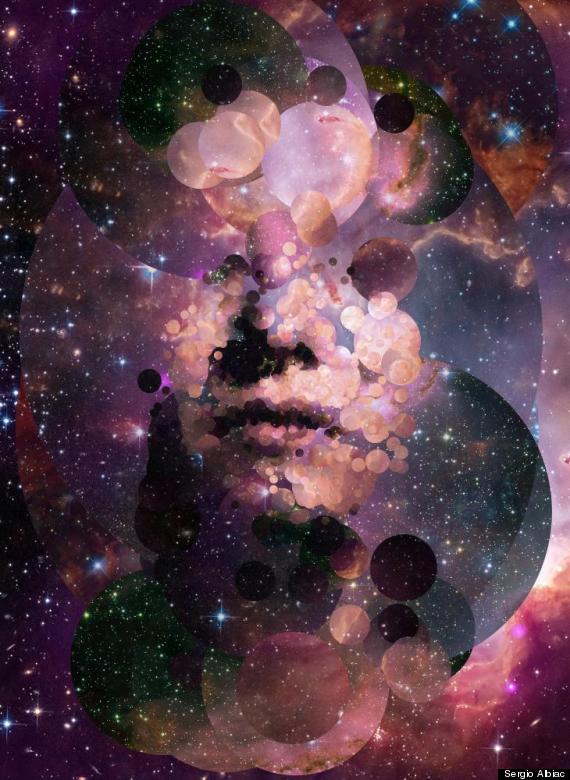 Albiac has created a series of generative portraits based on images gleaned from the Hubble. Using user-submitted photographs of men and women of all ages, and an automated software program that compiles the telescope's images of galaxies, star formations and more, he transforms pictures of smiling faces into abstract works of art, bringing a whole new meaning to Carl Sagan's claim that "we are made of star stuff."
The project, aptly titled "Stardust," is the perfect art-meets-science endeavor that sparks more than a few questions as to how technological advances can affect the creative capabilities of an artist. Inspired by the concept of nucleosynthesis, or "the process of creation of new atomic nuclei from pre-existing matter that takes place at cosmic scale," Albiac began the portrait series in June of this year and hopes to create as many of his generative "collages" as he can.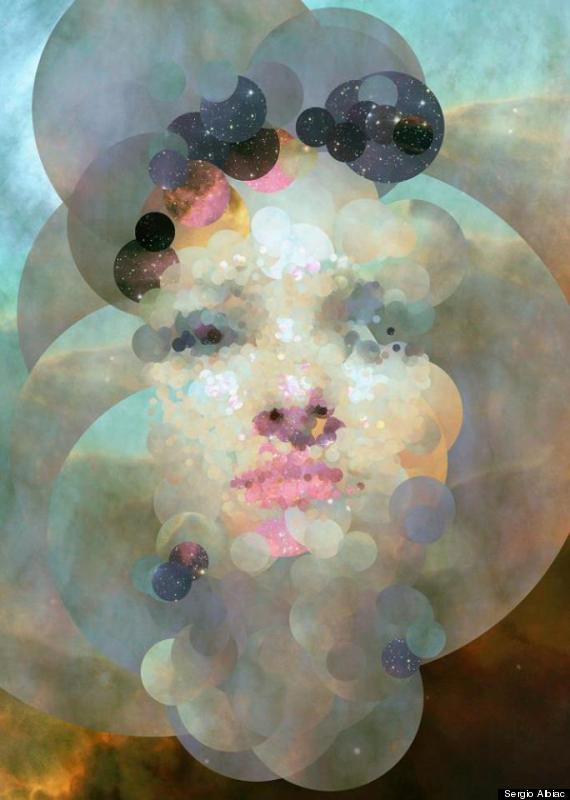 "An artist has the potential to create infinite artworks but only some of them will see the light due to the constraint of time," Albiac muses on his website. "What if we use technology to outsource the creation of art so more of these potential artworks are finally created?"
The question is a loaded one that skirts the boundaries of a "quantity over quality" conversation in the art world. But plenty of other artists from Jeff Koons to Dale Chihuly "outsource" their work to willing artistic assistants, so why not recruit computer software to do the job as well?
Scroll through the images of Albiac's hypnotic project below. If you find yourself envious of the artist's subjects, we have good news for you. You can receive your own trio of generative portraits by sending a photograph of yourself to Albiac via his website. Let us know your thoughts on "Stardust" in the comments.