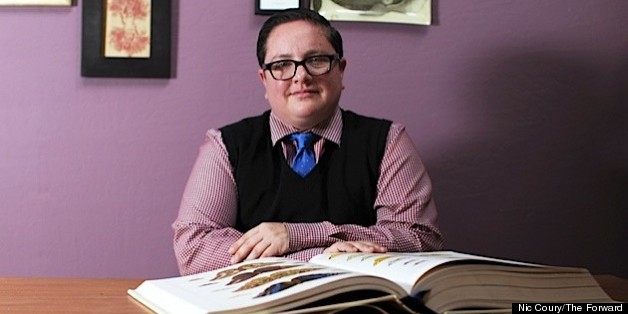 The transgender community has posed a "unique challenge" to the strict gender roles of non-Orthodox Judaism, which has nonetheless largely embraced lesbians and gay men.
The Jewish Daily Forward is profiling a series of six transgender rabbis and rabbis-in-training, all of whom are helping to drive the conversation on gender within the Jewish community. The new series will look "at how trans people are both creating their own communities and building on the success of the gay and lesbian rights movement to gain recognition in the Jewish mainstream," according to the Forward's Naomi Zeveloff, who is spearheading the project.
Among those to be profiled is Rabbi Elliot Kukla, who was the first out transgender rabbi to be ordained by the Reform movement in 2006.
The Toronto-born Kukla, now 38, came out as transgender in 2005.
"I don't think it was an accident that I found myself coming out as trans at the same time that I found myself becoming ordained," Kukla, who was ordained in Los Angeles, tells Zeveloff. "There is a certain identity transition in becoming a rabbi that, for me, surfaced feelings of, 'Who am I in the deepest sense, and how do people see me?'"
Read Zeveloff's interview with Kukla here, and check out the Forward's full series on transgender rabbis here.
BEFORE YOU GO
PHOTO GALLERY
15 Things To Know About Being Transgender By Nicholas M. Teich