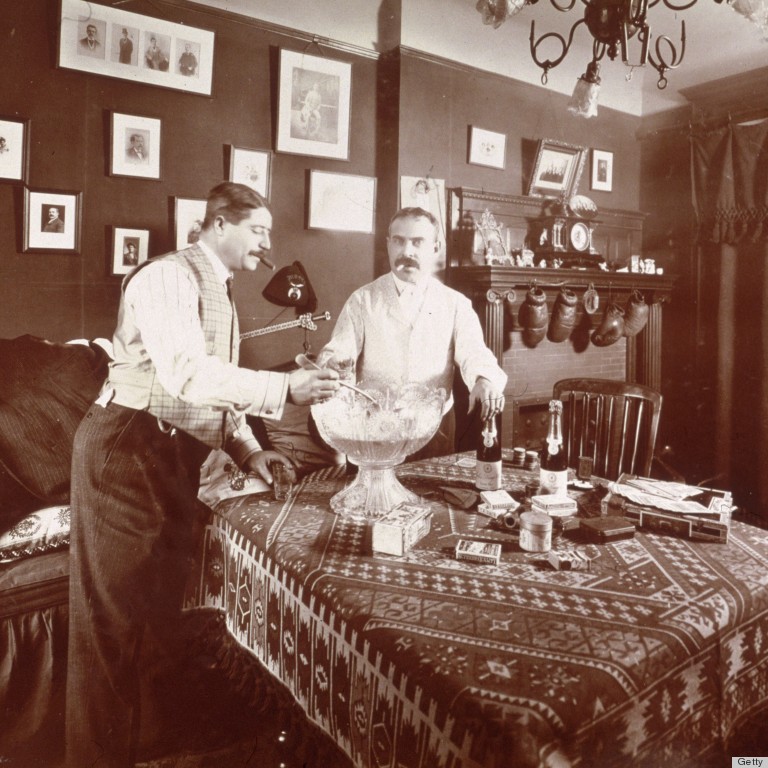 Yes, the first thing you'll notice is the punch bowl. But I'd like to turn your attention to the mantel decor, which features a jaunty garland of boxing gloves. If I had to assign a scent to this picture, it would be: at least 10 years of cigar smoke, unwashed woolens, Vicks VapoRub, bourbon, pomade, deer jerky and whale blubber.
Bet the ladies were just lining up to show their ankles to these gents. Or not.
You know what the opposite of a dark bachelor pad is? Betty White's house in the '50s.
PHOTO GALLERY
Betty White At Home