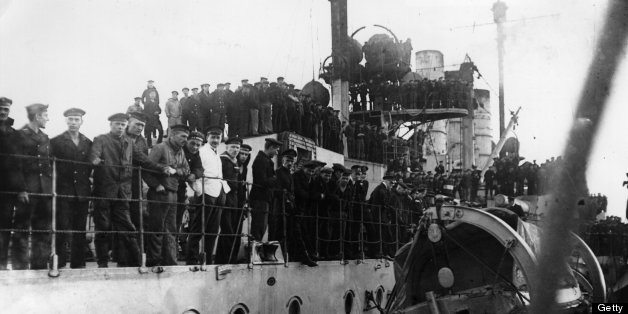 A successful British-led expedition to uncover the whereabouts of dozens of sunken World War I German U-boats has created a stir among historians who must now try to examine the treasure troves before they are destroyed by the ocean.
Research by the English Heritage led to the initial discovery of the wrecks, which included 41 German vessels and three British ones that had sunk within 12 miles from the British coast, the Telegraph notes.
Now, English Heritage underwater archaeologist Mark Dunkley has identified many of the boats, most of which went down with their crews still on board.
"We owe it to these people to tell their story," Dunkley told German site Der Spiegel about the team's efforts to uncover more information in a timely manner.
Part of Dunkley's mission to remind researchers and the public of the role the German Imperial Navy's U-boat fleet played in World War I, the Telegraph notes.
While the submarine warfare of World War II may be fresher in many people's minds, it was Germany's pioneering of their first "Unterseeboot's" (U-boats) during World War I that proved the effectiveness of the vessels against merchant ships, according to the Encyclopedia Britannica.
Although historians want to gather as much information about the wrecks before they are permanently degraded, the need for respect is paramount as the sites are considered war graves.
In April, a German U-boat discovered off the Irish coast was given special war grave protected status by the Irish government, according to the Irish Independent. Officials decided to help protect the wreck after they learned souvenir-hunters were attempting to enter the UC-42, the final resting place of some 27 crew members.