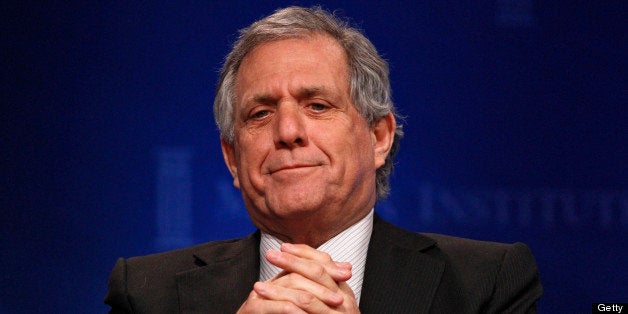 NEW YORK, July 23 (Reuters) - Millions of Time Warner Cable customers will get an extra day to watch CBS shows before the companies' programming agreement expires in large markets such as New York and Los Angeles, both companies confirmed on Tuesday.
The deadline to hammer out a new agreement between Time Warner Cable, the second largest U.S. cable operator, and CBS, the No. 1 rated broadcast network, has been moved to Thursday at 9 a.m. EDT from Wednesday at 5 p.m. EDT.
The deadline was extended not because there was any progress in talks but because of a technicality related to U.S. Federal Communications Commission rule about pulling signals during a "sweeps" period, according to a source familiar with the matter.
CBS Corp Chief Executive Officer Leslie Moonves issued a memo to employees on Tuesday over the programming fight with Time Warner Cable that threatens to pull popular shows like "The Big Bang Theory" off the air in several major markets.
Threats of blackouts have become increasingly common in the TV business as networks, which provide programming, and cable operators, which transmit that content into living rooms around the country, battle over terms in contentious negotiations.
The negotiations over how much Time Warner Cable will pay CBS to carry the network in New York, Los Angeles and Dallas are stalled, according to the memo.
"We have offered Time Warner Cable a short-term extension as we continue to negotiate, but to date they have refused," Moonves wrote in the memo, calling the fight a "crucial struggle."
A Time Warner Cable spokeswoman said in response that it had not refused an offer and "we'd be happy to consider an extension offer, but right now we want to continue to negotiate to try to reach an agreement before the expiration."
For several quarters Moonves has trumpeted retransmission fees - an industry term for how much cable, satellite and telecommunications operators pay broadcast networks to carry the channel - which bring in sizable revenue. CBS has said it is on track to generate $1 billion in these types of fees by 2017.
BEFORE YOU GO