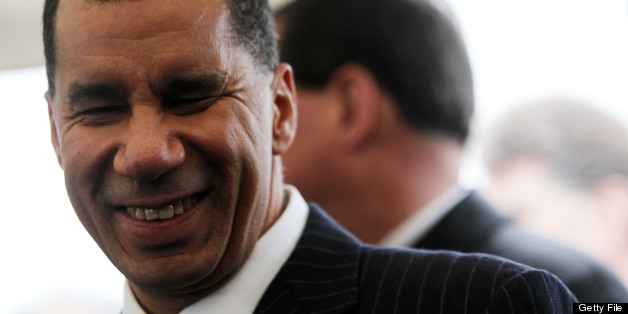 Two weeks after former New York Gov. Eliot Spitzer (D) announced his run for New York City Comptroller, another once-embattled Democrat with close ties to him is considering a comeback of his own.
The Associated Press reported Monday that former New York Gov. David Paterson (D) is mulling a run for Congress if longtime Rep. Charles Rangel (D-N.Y.) decides to retire. Paterson said he is "definitely looking" at the possibility, but also has his eyes open to what the rest of the field could look like.
"I'm looking to see if someone will come forward to really speak for a changing and diverse community that is the congressional district," Paterson said. "But I just find that the types of people I emulated when I was going around and served just aren't around anymore. Everyone is a deal maker. And that is what doesn't close off my interest."
Paterson served as lieutenant governor within the Spitzer administration from January 2007 to March 2008. He filled the gubernatorial seat after Spitzer resigned in March 2008 over involvement in a prostitution scandal. One day after taking office, Paterson acknowledged that he and his wife had extramarital affairs.
Paterson considered a run in 2010 for a full term as governor, but dropped that effort upon allegations of interference in a domestic violence case involving one of his aides. His term ended in December of that year.
BEFORE YOU GO
PHOTO GALLERY
Eliot Spitzer Announces Run For NYC Comptroller